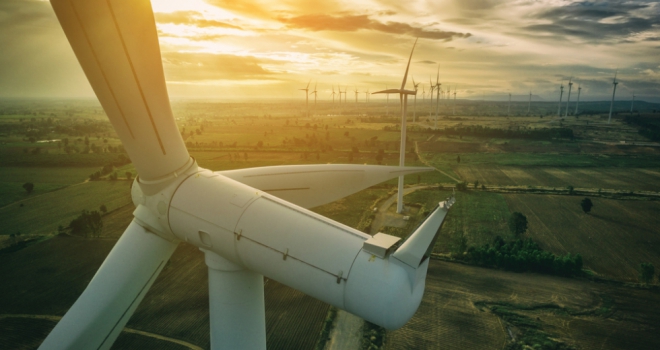 According to new research revealed by the Home Builders Federation, twenty percent of people cite the environment as one of the top three key issues facing the country.
But the research, based on polling by Public First, "shows the scale of the challenge faced by the housebuilding sector", HBF said, with results also revealing that, while 20% of respondents put the environment above other issues including terrorism and taxation, 54% were unaware of the energy efficiency rating of their current home upon moving in.
In explaining why they chose an environmentally friendly home, participants favoured saving money over environmental concerns, according to the polling.
Only 8% said they had lived in a home, or knew someone who had lived in a home, with a heat pump. And, 80% of respondents are living in a home with a gas boiler, "underlining the scale of the task posed by the requirement to heat new homes without gas boilers from 2025," HBF said.
HBF added that customers were "absolutely key" to tackling the myriad challenges of the government's net zero commitments.
At the summit, HBF and a range of stakeholders - including housebuilders and product manufacturers - will discuss consumer engagement alongside other issues, to address how the industry can respond to the government's target from 2050. This includes undertaking a "step change" in how new homes and hot water are heated.
HBF noted the "significant progress" made in improving new homes' energy efficiency. But it reminded the industry of "looming" delivery milestones, including 2020 changes to Building Regulations Part L - with an option to reduce emissions by 31% - and 2025's introduction of the Future Homes Standard.
The summit, with guests including Lord Gummer, chairman of the Committee on Climate Change, will address wide ranging environmental issues, including:
- Improving new homes' thermal efficiency
- Creating a robust electricity network that can support increased demand from heating systems and other new sources including car charging points
- Developing a host of environmentally friendly technologies and the supply chains and skillsets to manufacture, install and maintain them, while considering the customer
- Developing schemes that improve biodiversity
Stewart Baseley, HBF's executive chairman, said: "The scale and scope of the environmental challenge we face is daunting, but it is one we are committed to tackling. Today was the start of a long journey that only underlined the broad range of stakeholders and issues involved. We have all committed to work together to develop a route map for how we deliver net zero homes and the range of other linked requirements.
"Consumers will be key. Ultimately builders need to sell their wares and we need to ensure the homes and technologies are acceptable and deliver for the home owner and the environment."