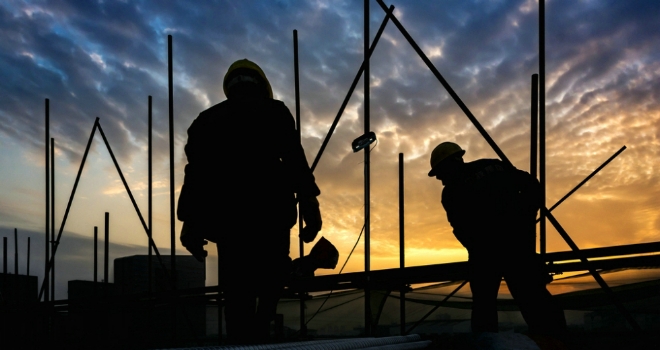 UK land agents, Aston Mead, are calling for radical and creative thinking from Government departments to help the construction industry by launching new initiatives which could make a material difference to the success of the sector nationwide.
Adam Hesse, Land & Planning Director, explains: "After years of stalling and stagnation, there's now a new Government in place, with the support of enough members in parliament to carry out most of its wishes. But rather than sitting on its laurels, this is the time to consider some radical new approaches. We've already heard the Prime Minister's Chief Advisor Dominic Cummings say that he wants to shake up Whitehall; the same should happen to housing and planning policies."
Hesse says that the continued existence of old problems is proof that previous attempts simply haven't worked, and that the new Government now has a perfect New Year opportunity to consider how things can be done differently.
He explained: "For example, if you speak to anyone in the Land & New Homes sector, they will tell you the same thing: the main issue is planning. Everyone agrees that the current system is far too clunky and slow moving because local authority planning departments are underfunded and full of de-motivated staff. So, how about offering temporary posts to retired planning officers, who could be brought out of retirement to work on a flexitime basis? That would immediately help reduce the backlog of applications, as well as ensuring that people with valuable backgrounds and experience were on hand to help.
"Another planning issue concerns pre-application meetings. The planning officers encourage developers to take this stance, and yet very little helpful information seems to be given at such an early stage - with officers seemingly terrified to undermine themselves or colleagues by committing to anything meaningful. As well as adding to the costs, this means that planning is delayed by at least 2 months, as that seems to be the lead-in time before the planners will agree to meet with the developers to discuss a specific case.
"Similarly, planners currently require a whole myriad of reports to accompany any application including topographical, environmental and highway analysis. These are very expensive to acquire, can be time consuming - for example bat surveys take at least six months to carry out - and after all this, there's no guarantee that planning will be supported. Why can't planning in principle be granted or refused up front, following submission of an outline sketch of the proposed scheme, and subject to these reports being carried out at a later date? At the moment, the whole process is far too expensive, time consuming and risky - especially for SME developers, who are arguably the lifeblood of the system.
"Finally we need some fresh new thinking to be brought in to stamp out bad practice once properties have been built. For example, here in the UK there are masses of high streets with vacant areas above the retail shops below, which is a crying shame. In total, there must be hundreds of thousands of potential flats just sitting there, waiting to be converted. We need to encourage owners to turn these uppers into residential accommodation. So why not allow local authorities to bring in a much higher council tax for empty uppers, not allowing them to be part of the retail unit below unless proof is shown it's in use for storage or welfare? This should provide the catalyst to focus landlords' minds into converting this dead space. In addition, perhaps the government can introduce legislation that says anywhere vacant for more than five years could be compulsorily purchased and turned into much-needed affordable housing."
Hesse says that his ideas are only examples of the sort of thinking needed to generate a debate and get the new homes sector back on its feet again.
He added: "Part of the problem is the ever-revolving door at the Ministry of Housing, Communities and Local Government, with 18 housing ministers in post in the past 20 years. Surely to get it right we need stability, focus and perhaps someone with a property industry background, rather than a rising star who will get restless and want to move on. Ideally, that person needs to be there for the entire five year tenure of Government, so they can get their sleeves rolled up, see policies through to completion, and really make a difference."