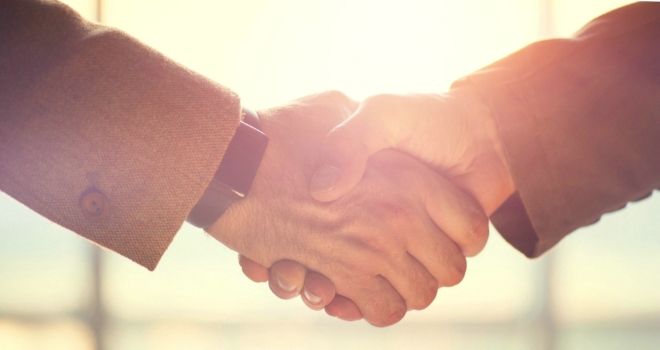 "The buy-out comes at a time that is right for both parties, allowing each to focus on their strengths"
One of London's last remaining independent investment and development agencies, Estate Office Property Consultants has completed a management buy-out of its founding directors, Nicholas Cowell and Adrian Levy, in a mutual parting of ways.
While the deal marks a new chapter for the multi-faceted firm, which will be led by directors Chaim Aziz and Daniel Minsky, it is business as usual with Estate Office continuing to provide a full spectrum of services across residential and commercial property, including investment and development agency and advisory services.
Founded in 1983 by Nicholas Cowell and Adrian Levy, the Estate Office advises both private and institutional clients and has reported consistent year on year growth. It is one of the last remaining independent agencies of its kind in London – allowing it to remain agile despite shifting market conditions. Nicholas Cowell and Adrian Levy will continue to operate in the property sector, trading under Cowell's highly successful Cowell Group and Cowell Group Investors – with a focus on acquiring commercial and residential investment properties across London.
Chaim Aziz, Estate Office director, comments: "The buy-out comes at a time that is right for both parties, allowing each to focus on their strengths - Estate Office will focus on agency services while Nicholas and Adrian can focus on acquisitions under a separate outfit. We have a loyal client base and this clean break will allow us to deliver further growth, particularly with inward acquisition into the UK for overseas investors – a key business area for us."
Daniel Minsky, Estate Office director, adds: "We will continue to work with our clients, providing a combination of strategic advice and deal-making expertise to allow them to maximise their returns on their assets. Nicholas and Adrian have not been involved in the day to day running of the business for some time now meaning that there will be no change or drop in service levels for our existing clients. We look forward to a busy 2017."
Nicholas Cowell, comments: "This day brings with it several mixed emotions. On the one hand, we are sad to say goodbye to the wonderful business we have groomed through both good and bad times, while on the other we are absolutely delighted to be leaving it in the safe hands of Chaim and Daniel whom we have no doubt will continue to nurture and grow this company and cement its place as London's leading independent investment and development agency."