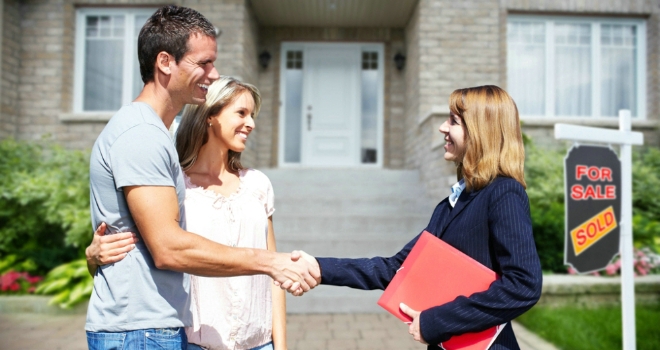 Unfortunately, since the end of May, COVID-19 cases have steadily been on the rise, confirming that the virus remains a risk as we head into the colder months.
Following on from the Prime Minister's COVID-19 Autumn and Winter plan, The Guild of Property Professionals has issued some tips to its Members on how they can continue to keep their teams and customers safer during the coming months as we head towards an 'unknown' period.
According to Paul Offley, Compliance Officer at The Guild, the tips issued are common-sense steps that will help reduce the transmission of the virus and will contribute towards keeping both staff and customers safe, in order to avoid any need for more drastic measures such as the ones implemented in earlier in the year.
Paul advises: "Property professionals have played a vital role in keeping the home moving market going and introduced different ways of marketing and working resulting in thousands of transactions completing both in the sale and rental markets, it's now important that we continue that good work over the next few months."
He adds that in a number of local authorities, agents are being contacted by an external source acting on behalf of the Health and Safety Executive (HSE) to undertake a COVID-19 review of their business, which can be done either by telephone or meeting.
Paul says: "Having spoken with the HSE, I don't believe there is a pass or fail with this, and it is more of an understanding of the measure's firms are taking, especially in England with the PM's recent announcement on preparing for Autumn and Winter. I think an important document to have at hand is your 'COVID-19 secure operating plan', and it advisable that this document has been updated to reflect latest recommendations."
Paul shares some of his top tips on what agents could include in preparation. These could be on an agent's website or in their office, but Offley believes it would be a good document to have available to demonstrate to clients the continued measures agents are taking to keep them safe.
1: We will operate in accordance with Government guidance at all times and take all reasonable steps to protect our team and our customers and have in place measure to help prevent the spreading of the COVID-19 virus.
2: Our offices will be open, but at times we will restrict numbers entering to ensure social distancing can take place.
3: We support the guidance that face coverings should be worn when in any enclosed/indoor setting with people who you are not normally with.
4: We will have hand sanitisers at appropriate points in offices for use by staff and visitors.
5: In the office and on appointments we will take all reasonable steps to ensure social distancing is maintained.
6: We will not permit any face-to-face meeting to take place in any case where any party has been advised to self-isolate or is awaiting COVID-19 test results.
7: We will ensure our offices are well ventilated at all times and that our team has access to regular hand washing facilities.
8: We will recommend virtual appointments as a first option to reduce the level of face-to-face contact.
9: We will issue digital information and communication where possible.
10: We will retain your information should this be needed for any NHS test and trace purposes.
11: Where viewing/market appraisal appointments are undertaken we will open all internal doors to restrict 'touching' of surfaces.
12: For property viewings, we will request that the number of people attending the viewing is kept to a minimum.
13: We have maintained a flexible working pattern allowing our teams to work from home where they can and where they are able to do so. This may be on a fixed basis or as and when required, so whilst you may not 'see' us all the time in the office, we want to reassure you we are still here, still offering all of our services but from the safety of our homes.
14: If our own teams are working in the office then they will take a COVID-19 lateral test to identify any early signs of a potential issue, even if they are not showing any symptoms.
15: We have a dedicated COVID-19 responsible person who should be the first point of contact for any COVID-19 related queries.
16: We reserve the right to amend these procedures at short notice depending on Government advice at the time.