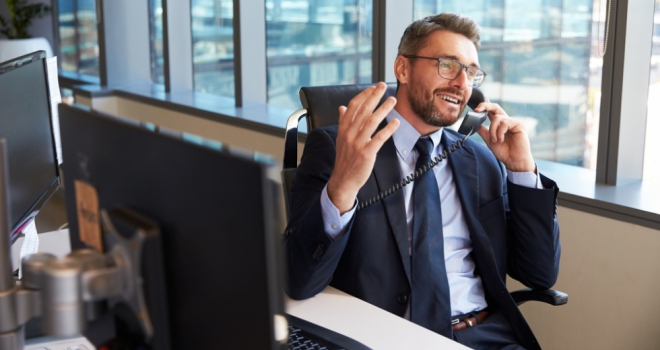 As the Stamp Duty Land Tax holiday deadline draws closer, conveyancers and estate agents will undoubtedly find themselves under increased pressure during the first quarter of this year. Now, more than ever, property professionals and the legal profession need to collaborate.
Iain McKenzie, CEO of The Guild of Property Professionals and Rob Hailstone, CEO of The Bold Legal Group, are both calling on all stakeholders to work together, constructively and harmoniously, showing understanding and empathy with the other parties' role in the home buying and selling process.
McKenzie and Hailstone, until their paths diverged in the mid-90s, worked together very closely as agent and conveyancer for nearly five years.
Hailstone said: "I knew that if Iain was on either side of the transaction, I had an agent I could rely on for help and assistance when needed. I also knew he would not interrupt me unless absolutely necessary and if I said there was a problem to resolve, he knew I would do that in the best and quickest way possible, having discussed it with my client."
McKenzie adds: "When Rob was somewhere in the chain, I was confident that he would keep not only his transactions moving, but as much as he could, those above and below him in the chain. I also knew that Rob would give me the heads-up if anything untoward was about to happen. I appreciated that leaving him to get on with his work was the best course of action for all concerned."
Both Iain and Rob understand how difficult both jobs can be, and let each other carry out their respective roles in the knowledge that assistance would come from either, as and when needed.
Hailstone comments: "In most cases, the client, the agent and the conveyancer have one goal in mind, a safe, stress-free, quick transaction. Pulling together will achieve all of these much easier than pulling each other apart."
McKenzie adds that agents and conveyancers should agree on how best to communicate with each other and set out who will be responsible for chasing whom on each of the aspect pertaining to the property transaction.
He says: "There needs to open communication and regular meetings between the agent and conveyancer, where they can discuss and update each other on the status of the various transactions in the process of being completed. It is important to have a course of action in place and a good working relationship to ensure the highest number of possible transactions are delivered before the deadline at the end of March."
The number one tip that both agree on is for the agent to advise not only their selling client to instruct their conveyancer before offer and acceptance, but also to suggest prospective buyers do the same, even before they have found the property they actually want to buy. With ID and AML checks, as well as other aspects of the process being de rigueur, the conveyancer/client onboarding process can be cumbersome and time-consuming.
In addition, try to agree on how and when to communicate, identify which properties are realistically targeted for exchange and agree who will chase whom and for what
Hailstone summed it up by saying: "It's a New Year, and it looks like it will be another tough one. No matter what you think of each other's professions, wipe the slate clean and start afresh."