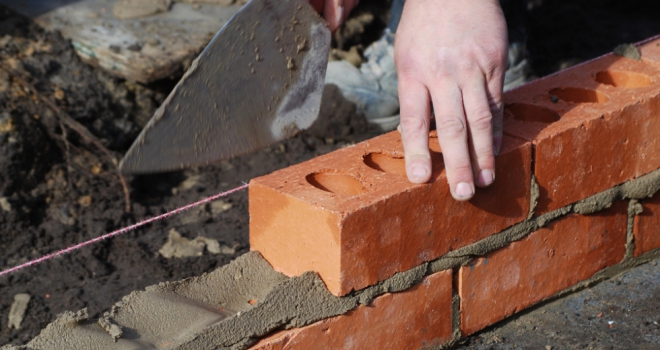 Berkeley Group has seen another "solid performance" during its financial year, but with profits dropping 21% against 2018 as challenging market conditions continue for the housebuilder.
Pre-tax profit during the year ending April 30 2019 totalled £775.2 million. This was, however, an improvement on the prediction at the start of the year that profits would drop around 30% against the equivalent period in 2018, Berkeley stated. This better than anticipated result reflected "resilient trading" during the year, it added.
Revenue rose 4.1% to £2,957.4 million. The business delivered 3,698 homes during the period across London and the south east, slightly up on FY 2018's 3,678.
The homes' average selling price rose from £725,000 in 2018 to £748,000, due to the mix on Berkeley's schemes in central London, it said.
Berkeley launched 11 new schemes during the year - three in London and the rest outside of the capital. It said that a number of new sites had moved into production, therefore it expected further launches during 2019/20.
It said that trading conditions and the value of new reservations secured continued to be stable, with 2019 "marginally ahead" of the previous year.
The business is currently 18% ahead of its plan to deliver £3 billion of pre-tax profit in the five years ending 30 April 2021.
But Berkeley also said that, in line with existing guidance, pre-tax profit for 2019/20 was set to fall by around a third against 2018/19.
Rob Perrins, Berkeley's ceo, commented: "The operating environment has been uncertain for three years, since the United Kingdom chose to leave the European Union, resulting in a lack of visibility in the political outlook.
When seen alongside the increasing property tax burden since 2014, and a complicated, costly and bureaucratic planning system, it is unsurprising that both demand and supply are constrained at present."
He said Berkeley was beginning the coming year "from a position of strength, with net cash of £975 million, forward sales of £1.8 billion and an estimated £6.2 billion of gross profit in our land holdings, and this means we can look beyond the current period of uncertainty with confidence".