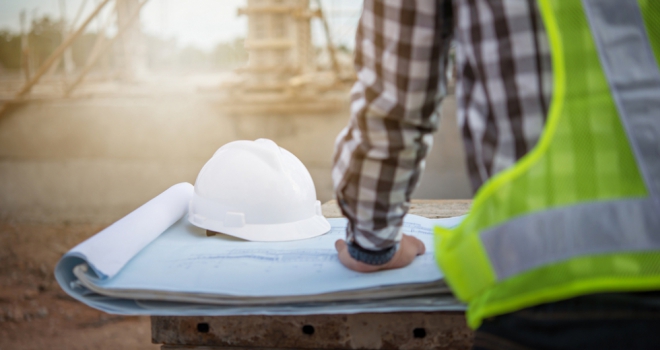 Housebuilder, Berkeley Group, has announced that it has revised profit expectations for its year-end and suspended work on schemes where the delivery of materials has become a challenge due to the continuing coronavirus crisis.
The firm said it had been operating according to the government and Public Health's guidance on coronavirus, observing social distancing protocols to protect the safety of its workers and to allow it to continue many of its site activities.
Berkeley put out a statement saying: "However, our supply chain is experiencing understandable and increasingly considerable challenges in maintaining the delivery of materials to site. Therefore, we are now progressively managing the safe, temporary suspension of work on developments where this is the case."
This would take time to manage "as critical in-progress works are brought to the stage where they can be safely suspended and secured".
However, the firm added it would still endeavour to complete a number of private and affordable homes close to handover "and which many customers, across all tenures, will still need us to finish" while still observing government guidance. Most of its office-based staff are working from home with sales centres and show homes closed.
With these changes significantly affecting the final six weeks of Berkeley's financial year, Berkeley said it anticipated its profit for the year ending April 30 2020 to be around £475 million. Before the disruption caused by coronavirus, Berkeley stated that it was in line to meet profit expectations of around £550 million.
A spokesperson for the company added: "We are suspending future guidance until there is greater clarity of the impact of COVID-19 on business and the wider economy beyond 30 April 2020. Our priority is to maintain the dividend and deliver a pre-tax return on equity of 15% over the next six years, which the board believes is the appropriate risk-adjusted target return across the cycle for Berkeley."