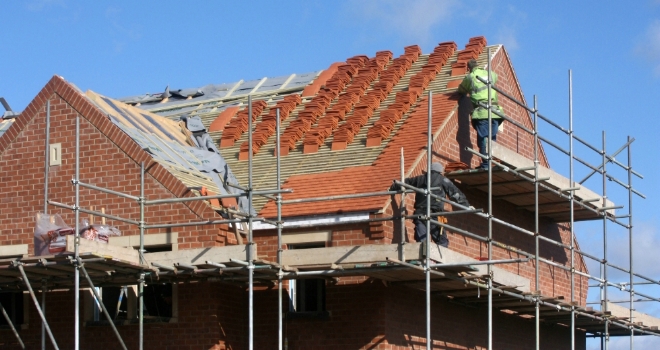 Housebuilder, Barratt, has released its trading update for the six months to December 31, 2020, in which it revealed that completions were up 9.2% to 9,077 homes against HY 2019.
The firm said it had continued to see strong customer demand but with its sales rate levelling off to a "more normalised level" since its October update as anticipated - up 11.6% at 0.77 net private reservations per active outlet per week.
The total average selling price of Barratt's homes rose 1.1% to £283,000, with private ASP edging up 2.2% to £319,000.
In the half-year, the business operated from an average of 342 active outlets, 8.1% down on 2019 due to the delay to site starts caused by the first national lockdown. But it launched 63 new outlets against last year's 45, above its expectations.
With construction activity in Barratt's first half "slightly ahead" of its planned output – with an average of 298 equivalent homes constructed per week - Barratt said it now had a reduced level of work in progress carried forward into its second half compared to June 2020, which meant a greater reliance on activity in the half-year ahead.
As a result, it expects fewer completions in its second half compared to the first, while anticipating completions of between 15,250 and 15,750 homes for the full year.
Total forward sales as of December 31, 2020, rose 14.3% to 13,588 homes against the end of 2019, with its value increasing 19.4% on last year to £3,212.1 million. Barratt said it was more than 90% forward sold for the current financial year.
It said it was "mindful" of the continuing economic impact of Covid-19 and Brexit as well as the end of the stamp duty holiday and new Help to Buy scheme.
David Thomas, Barratt's CEO, said: "Throughout the pandemic, our teams have worked hard to make our operations Covid-secure and our first priority continues to be keeping our employees, sub-contractors, suppliers and customers safe.
"Despite the ongoing challenges presented by the pandemic, we are confident that our operating performance and strong financial position provide us with the resilience and flexibility to respond to the operating environment in FY21 and beyond."