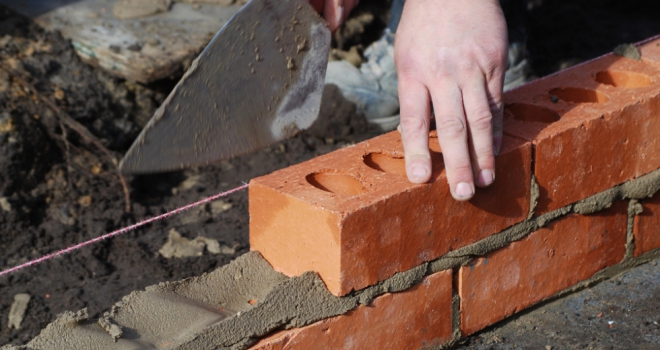 Barratt Developments have announced that they have seen another strong year, with "record" pre-tax profit and the highest number of completions for over a decade.
Announcing its annual results for the year ending June 30 2019, the volume housebuilder said its total completions rose 1.6% to 17,856 new homes against the equivalent period last year. Pre-tax profit climbed 8.9% to £909.8 million, thanks to "margin initiatives, a strong close to the year and additional contribution from joint ventures".
Operating margin improved by 120 basis points to 18.9%. However, revenue dipped 2.3% to £4,763.1 million.
Barratt said that during its financial year it experienced good customer demand "for high quality new homes" against a stable market backdrop. Its overall net private reservation rate was 0.70, marginally down on FY 2018's 0.72, and 0.76 in the second half, compared to last year's 0.77.
The private average sales price of Barratt's homes fell from 2018's £328,800 to £312,000, conveying changes in mix and the firm's trading in central London, offset partly by some underlying house price inflation.
Barratt operated from an average of 379 active outlets against last year's 380, launching 163 new outlets (2018: 142) during the year. Both included joint ventures.
Having achieved its 2020 target a year early of 20% of home completions using modern methods of construction (MMC), Barratt has set a new target to deliver 25% of its homes via MMC by 2025.
As of September 1, the firm had total forward sales of 12,911 homes at a value of £2,998.6 million. (September 2 2018: 12,648 homes; value: £3,054.0 million).
David Thomas, Barratt's ceo, said: "It has been another outstanding year delivering a strong operational and financial performance. The group's long term investment in quality and operational excellence continues to drive margin improvements, alongside our highest number of completions for 11 years. As the only major housebuilder to be awarded a five-star rating for customer satisfaction for ten years in a row, we continue to lead the industry in quality and customer service.
Whilst there is increased economic and political uncertainty, we begin the new financial year with a strong forward order book, balance sheet and cash position which we believe provides us with the resilience and flexibility to react to potential changes in the operating environment in FY20 and beyond."