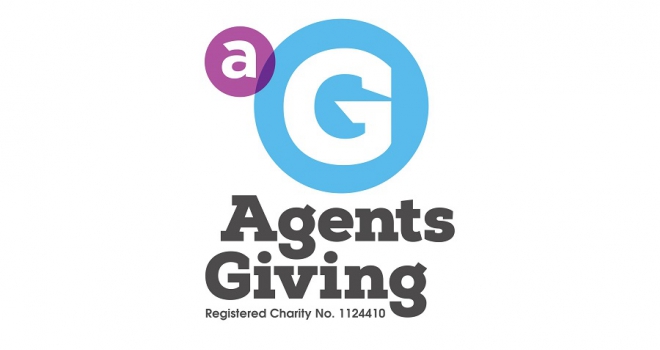 The awards will take place at the Agents Giving Charity Ball, supported by The Tennant Shop on Friday 7th December at The Marriott Grosvenor Square Hotel London.
The 2018 awards will recognise some very special fundraising stories, personal challenges and all the great charity and community work carried out by the industry over the last year, all with one thing in common; to raise funds and awareness for some really worthwhile causes.
There are six award categories this year including; Best Company Fundraising, Creative Fundraising and Best Agency CSR award. You can enter the fundraising awards on the Agents Giving website.
One of last year's winners: Jamie Aspland, Branch Manager at Pygott & Crone, won the Best Individual Fundraising Award 2017 and commented:
"It was wonderful to be recognized by industry peers at the Fundraising Champion Awards last year. I have been immensely proud to fundraise for charities close to my family such as cancer charities; Macmillan, St Barnabas, Marie Curie as well as The British Heart Foundation and our local foodbanks who we continue to support throughout the year. I enjoy setting myself personal challenges such as bike rides, half marathon's and triathlons to provide support and awareness for these causes close to my heart".
Michael Stoop, Director of Agents Giving, adds: "We are delighted to announce that we are once again celebrating the amazing fundraising efforts of the industry this year at our charity ball. There have been so many wonderful fundraising stories and charity events this year which, once again, highlights the great work that agents and suppliers are doing in their communities".
The Agents Giving Charity Ball is also hosting it's very first "Agents Got Talent" competition where a selection of the industries most talented will perform in the talent line up on the evening to see who will walk away with the Agents Got Talent trophy 2018. There are a few places still available, so if you have a team member who has a talent let us know and they could be showcasing their talent act in front of industry peers on 7th December.
Agents Giving are now taking bookings for tables or individual tickets at £1,600 per table of ten or £175 per individual ticket. So book your tickets today. As well as celebrating the industry's fundraising efforts, the event is a great place to have your Christmas party.
For further information, please contact Agents Giving - Tel: 01372 370895 / or info@agentsgiving.org / or visit Agents Giving