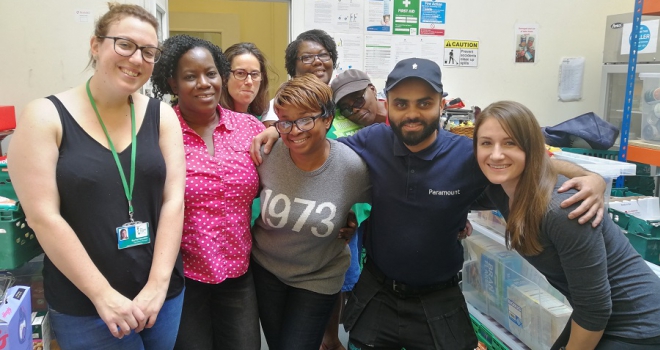 Property industry charity Agents Giving is continuing its support of The Trussell Trust as well as the hundreds of independent foodbanks and are asking the industry to support and help combat poverty this winter.
Here are some of the ways you can take action against poverty and hunger this winter.
Volunteer - Foodbanks are in urgent need of people to volunteer to collect food donations, help sorting and packing the food ready for distribution. Foodbanks rely on volunteers especially at this busy time of the year.
Donations – Organize a coffee morning and donate the proceeds to your local foodbank or use the money to buy food.
Donate Food - Each foodbank will have a list on their webpage of items they are in desperate need of, so please check before you start collecting.
Christmas Goody Boxes – an extra treat this Christmas time- Many Foodbanks will be putting together some nice Christmas goody boxes this Christmas. Treats could consist of Christmas chocolates, biscuits, sweets, jams/spreads, chutneys, Christmas bar cakes, tins of meat and also mini Christmas puddings
Please donate something if you can so we can work towards a future where nobody has to be referred to a foodbank, at Christmas or any time of year. Your help this Christmas could help families who are pulled into crisis.
Simon Bradbury, Managing Director Thomas Morris Sales and Lettings Comments; "Winter is an especially important time for donating food to foodbanks. People can often feel particularly low when the weather's cold and if they know they can receive food donations, it can not only lift their spirits a little but even allow them to spend their limited cash resources on heating and other essentials".

We hope you will consider donating or volunteering for your local community foodbank. Please share with us your donation photos and let's help those in need this winter.
Find your local foodbank here and see what items they require & share with us which foodbank you are supporting and any collection photos.
For full information on how to get involved with this initiative, please visit the Agents Giving website to find your local foodbank and support this great initiative.