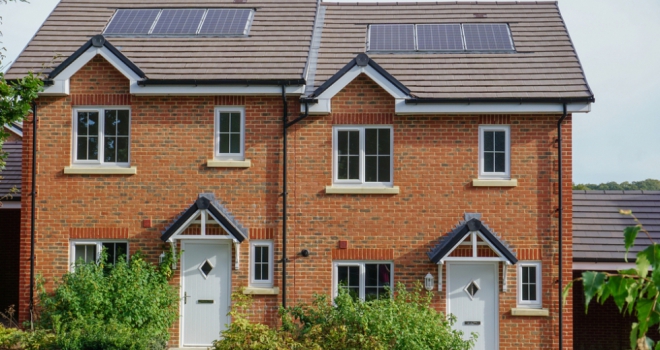 The research, undertaken in partnership with Savills, shows the total number of Build-to-Rent homes completed, under construction or in the planning pipeline stands at 253,402, up 12% in the past twelve months. Single Family Housing continues to expand strongly with 28,000 units completed or in the pipeline, making up 12% of the Build-to-Rent sector.
The number of homes under construction increased by 9%, buoyed by major housebuilders agreeing forward funding transactions with investors comprising over 2,000 homes for rent. Meanwhile, the number of new Build-to-Rent homes in the design and planning phase increased by 13% to 111,815.
However, build cost inflation and wider economic uncertainty looks set to slow down delivery with construction starts totalling 5,549 units in the first half of the year, down 55% on the same period in 2022. In London, where high land values mean schemes are typically larger and more capital intensive, construction starts totalled just 836 units, down 80% year-on-year (from 4,415 in H1 2022).
Ian Fletcher, Policy Director, British Property Federation, said: "Build-to-Rent is continuing to expand but the sector is not immune to the current economic uncertainty and cost inflation. At the current time, it is very challenging to deliver large-scale capital-intensive schemes, particularly in London, but there are fewer obstacles to the delivery of smaller developments in regional cities and single-family housing both which continue to grow as a proportion of housing supply in UK cities."
Jacqui Daly, Director, Residential Research and Consultancy, Savills, adds: "With interest rates now expected to stay higher for longer demand for new homes for sale is likely to be weaker which will constrain housing delivery.
"Build-to-Rent will have a key role to play in maintaining overall housing supply, and in the last quarter, we have seen examples of major housebuilders agreeing to deliver a pipeline of rented homes, which has boosted the pipeline. The continued diversification of the profile of BtR deliverers is critical to its continued growth."