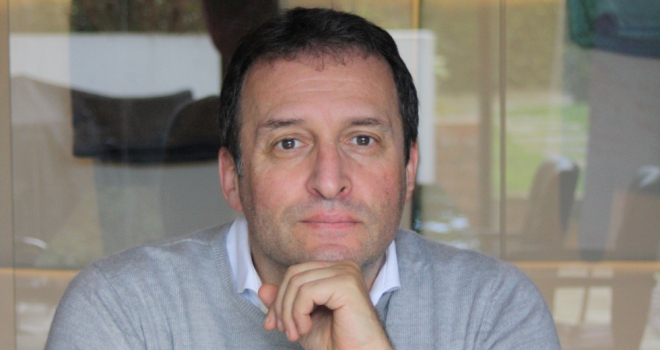 "With new developments and transport links being built all over the UK, 2019 seems a promising year to invest in property."
Manchester
The North West of England, in particular Manchester, is predicted to outperform the rest of the country for housing market profits, hence it has come to be referred to as the "London of the North."
Developments such as the new Salford Quays complex, the extension of the MetroLink tram system and the development of the Northern Powerhouse have been effective in making Manchester a more desirable region to live.
A huge student population with three universities in the surrounding area, has also increased demands for more purpose-built accommodation. Manchester is facing more and more developments with around 30% of Manchester's housing now in the private rental sector.
Arthur Online's new partner, Zoopla, has reported that over one third (38%) of investors who are considering buying a home in the north of England believe that prices will rise there, and more than a quarter (27%) have said that strong rental income would motivate them to invest.
Even though Manchester's house prices are rising rapidly, the city's rental yields, which currently stand at almost 8%, are still twice what can be achieved in London. Rising house prices have kept people renting for longer, with almost 27% of Manchester's housing stock on the rental market.
In Manchester there is currently more demand for homes than there are properties available which provides a lucrative opportunity for investors. Trends show that rental prices will continue to increase while house prices are not set to shift in the near future.
The Midlands
With more London professionals having to seek housing outside the capital due to a lack of affordable housing, areas within the commuter belt are increasingly becoming more desirable. For better returns on your investment, now is the time to look beyond the capital, with some regional cities offering returns of up to 8.7%.
The midlands will also benefit from the HS2 which will be able to transport passengers to London in 50 minutes, down from 1 hour 21 minutes.
Birmingham especially is seeing big changes regarding its accessibility. The city will benefit from the HS2 rail link which is going to reduce the amount of time it takes to travel from Birmingham to central London. Additionally, there is going to be an extension built for the city's metro, running from outside New Street station to the end of Broad Street.
By 2026 Birmingham will be welcoming more international visitors with Birmingham Airport massively increasing the number of international cities it can fly direct to - just in time for the commonwealth games.
Homes in Nottingham are also proving to be sound investments. While property prices in Nottingham are relatively cheap, with an average of £86,000, rent prices remain high, with an average rent price of £550 pcm. This makes the rental yield almost 7.7% due to the demand of rental properties from students and young professionals.
North-West London
North-West London is currently facing a regeneration, with Cricklewood and Brent Cross having plans for a £4.5billion regeneration project. This major development will provide 7,500 new homes, 27,000 new jobs and will transform urban spaces through new leisure facilities and improved green spaces.
The Brent Cross shopping centre is set to double in size, providing the area with an additional 200 retail brands, 40 more restaurants, a cinema complex and a hotel. The development is set to be completed in 2021/2022, however, the first selection of off-plan properties will go on sale in mid-2019.
While property market conditions in London have recently cooled, there are still regions in London facing great expansion and, therefore, offer substantial potential for growth.
West London
In 2019 the cross rail, now renamed the Elizabeth line, will come into effect. This will make a lot more places within commutable distance of central London.
Knight Frank have reported that residential property prices within a 15-minute walk of the Crossrail stations sites outperformed the wider market by 6% between July 2008 and October 2014.
One area set to see a rise in popularity is Ealing Broadway. Already served by the Central and District lines, the cross rail will reduce the journey time to Bond Street to 10 minutes from 25 minutes. In conjunction with the introduction of the cross rail, there will be a redesign of the station and a pledge to improve the surrounding area of Ealing Broadway.
White City is also becoming more popular with investors. Over the past five years there has been substantial regeneration with regard to residential, social and commercial spaces in the area.

White City has risen to popularity ever since Westfield London's £1.6 billion development in 2008 and the transformation of former BBC headquarters. This site has now been made into offices, 950 homes and numerous restaurants and bars which have helped to boost the local economy.
Once overlooked because of the estates and factories positioned by train tracks and roads, expansion has certainly encouraged buy to let investors to take note of White City.