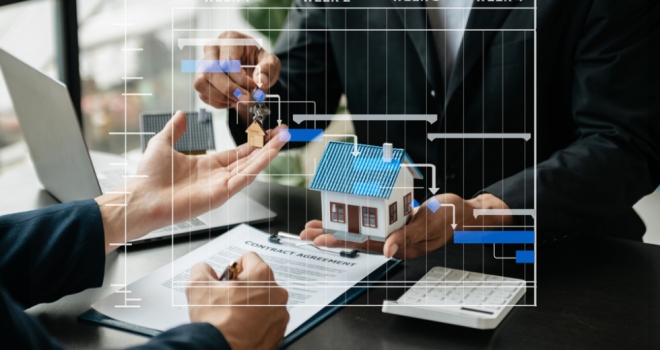 "Increasing rental income meant many landlords could maintain their profit levels, despite the increasing cost of living."
- Richard O'Neill, managing director of lettings at Romans Estate Agents
As a landlord, your property's yield is an important figure. It indicates the level of return your property investment is generating and can be used to track the performance of your property over time so that you can compare it with other buy-to-let properties and market averages, as well as other types of financial investment.
Generally speaking, because house prices vary more than rents in different parts of the UK, properties in more expensive areas (e.g. London and the South of England) tend to have lower rental yields but grow better in value, while those in more affordable locations (e.g. the Midlands and North of England) have higher yields but don't benefit from good capital growth. It's a trade-off, so while those more focused on long-term capital gains might be less interested in the yield figure, landlords who rely on getting monthly income from their investment find yields more useful.
During the early part of the Pandemic and until the middle of last year, both average house prices and rents were rising well, so gross yields were pretty stable. Increasing rental income meant many landlords could maintain their profit levels, despite the increasing cost of living.
According to Paragon Banking Group, in Q4 of 2020, the average gross yield in England was 5.8%, ranging from 5.1% in Central London to 6.4% in Yorkshire & Humber and the East Midlands. Almost two years later, in Q3 of 2022, there was very little change despite some fluctuation in the interim: England's average was at 5.8%, ranging from 5% in Outer London to 6.3% in the North East and Yorkshire & Humber.
Meanwhile, Rightmove's rental price tracker for the second quarter of this year across the whole of the UK shows average yields varied from 5.3% in London to 8.3% in the North East of England, with all regions (including Scotland and Wales) up slightly on 12 months previously.
However, while gross yields are doing well, landlords with mortgages are now likely to be seeing their net yield drop. Since the Bank of England base rate started rocketing last August, mortgage lenders have followed suit, and this year we have seen mortgage interest rates climbing to their highest for 15 years.
In July, the rate for a typical 2-year fixed deal rose to 6.66%, according to Moneyfacts; this is nearly three times what it was at the end of 2020. Consequently, monthly payments could have nearly tripled for some landlords, which could wipe out their profits entirely. If they cannot increase their tenant's rent and reduce other costs, they may even have to subsidise their investment.
For example, if a property has increased in value by 10% since 2020, from £280k to £308k, and the 70% mortgage borrowing has been maintained at £196k, then the annual rent income will now sit at £15, 980 compared to £13,200. The gross yield will rise from 4.71% to 4.96%, interest only mortgage from £4,900 (2.5%) to £12,936 (6.6%), maintenance from £1,800 to £2k and the agent's fee at 16%, from £2,112 to £2,445. Overall, the total annual cost will increase from £8,112 to £17,381.
Although the annual costs have increased, the property has still delivered well from a capital growth perspective, and since rates are forecast to drop in the future, mortgage costs are likely to reduce.
This demonstrates the importance of planning ahead and stress-testing your figures when you make a buy-to-let investment or when there are significant changes, such as mortgage rates. You should always know where your break-even point is and constantly track your income and expenditure so that you can anticipate a financial squeeze and take steps to mitigate it.
For instance, you could increase your tenant's rent (bearing in mind that you can typically only do that once a year) – and if you have a change of tenancy, you may be able to make a more significant increase. In terms of the mortgage, you could use other capital to pay down your buy-to-let borrowing, and if your property has increased in value since you bought it, you may be able to refinance at a lower LTV and get a better interest rate.
If you purchase a property at below market value or find a way to add value, these strategies can help boost your yield.