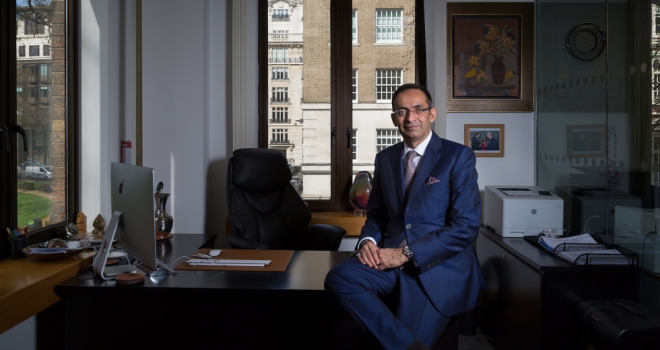 "While it is essential that more homes are built that are priced fairly for first-time buyers, solely focusing on new-build developments is likely to result in missed targets"
The news has been awash with some rather dispiriting statistics recently, which point towards some critical issues that need to be addressed within the UK's property market. Specifically, it is clear that there are significant difficulties facing all types of property buyers, from first-timers to those looking to move up the ladder.
At the end of June a study revealed that almost half (48%) of people in the UK aged between 25 and 34 who are not homeowners want to buy a property in the next 10 years. However, two fifths (41%) do not think this dream will materialise – among the biggest barriers preventing young people from getting on the ladder are raising a deposit (76%), access to a mortgage (46%), and the affordability of mortgage payments (43%).
In total, 70% of 25 to 34 year olds said that they believe getting on the property ladder is the biggest problem facing young people today. The problem underpinning these statistics is a lack of housing supply – there are simply not enough homes available for purchase to ensure the prices remain competitive and buyers benefit from having greater control over where they want to live and the type of property they want to live in.
Creativity is key
Addressing the shortage of affordable housing has seemingly been high on the priority list of the UK Government for decades, and yet the problem persists. One reason for this could be the lack of creativity in finding a solution.
The simplest means of ensuring there are more affordable homes for people to buy is, of course, building more of them. Indeed, the government has pledged to build 300,000 homes every year by the mid-2020s – in total it has committed £9 billion to create 1.5 million new-builds by 2022.
However, this approach is not enough; while it is essential that more homes are built that are priced fairly for first-time buyers, solely focusing on new-build developments is likely to result in missed targets and continuing undersupply, as has been the trend in recent years. Instead the Government must work with industry bodies to develop new, creative methods for increasing the country's housing stock.
A proposed change to planning permission legislation earlier this year was a positive step in the right direction – this could allow businesses and homeowners in built-up areas inner city areas to extend the property upwards by two storeys, which in turn should see more flats become available on the market.
Another area that the Government should focus on is the refurbishment of derelict and rundown properties. The latest figures show that there are 216,000 homes across the UK that have been empty for the past six months, with more than 10,000 of these sitting abandoned for more than six months.
Local councils must do more to return these empty properties to the property market, and this could involve working with property investors and developers to help refurbish those that are in a poor condition. Doing so could provide a much quicker and more cost effective way of boosting housing supply.
Helping SME developers
Another area that must be addressed is the lack of support for SME developers. If the UK is to effectively and efficiently construct enough new homes, it is imperative that the entirety of the construction sector is engaged, which means opportunities must be made available for SME developers.
At present, there are issues preventing this from happening. In fact, a recent survey by the Federation of Master Builders found that 54% of small to medium-sized developers consider accessing funds the major barrier to building more homes. According to many of these businesses, the task of securing finance from mainstream lenders is a complicated and time-consuming experience, which in turn means they are unable to execute project or bid for contracts.
Importantly, there are solutions – namely, alternative finance providers such as bridging lenders can help fill this gap. Positively, the Association of Short Term Lenders announced that 93% of its members believe that short-term finance is ideally positioned to support SME house builders in the future.
As the UK government looks for ways to redress the imbalance between supply and demand in order to make it easier for young people to get on the market, it must take a holistic view of potential actions that can be taken to help. And by also engaging industry bodies, the private and public sectors can work together to help address this issue within the property market.