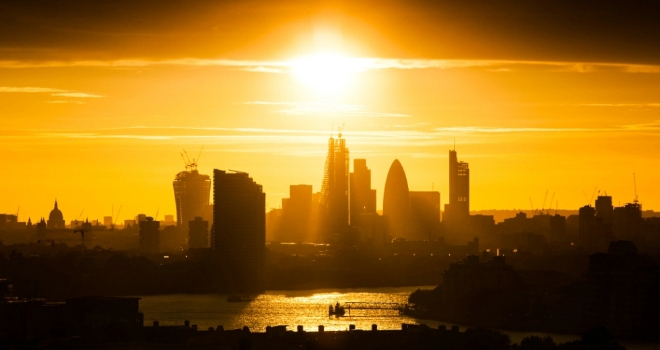 "When it comes to the best-performing boroughs over the last year, five of the top 10 are located within inner London, which really demonstrates that the capital is finally back in balance where the property market is concerned"
- Guy Gittins - Foxtons
The latest research from London lettings and sales estate agent, Foxtons, has revealed that the London market is back in balance with both inner and outer London helping to drive market performance.
Foxtons analysed sales volumes across each borough of London over the last year, dissecting the market by inner and outer boroughs, to see how the capital is faring following the previous pandemic exodus that saw inner London homebuyers and sellers leave in their droves in search of larger homes and more outdoor space.
The research shows that over the last 12 months (Apr 22 to Mar 23 - latest available), some 81,875 homes have sold across the capital.
49,422 of these transactions have come across London's 19 outer boroughs, accounting for 60% of total market activity. This is predictably higher than the total number of sales seen across inner London at 32,453, with the capital's core comprising 14 boroughs versus outer London's 19 boroughs.
However, when breaking this market performance down at a borough-by-borough level, the figures suggest a much more balanced market. On average, 2,601 homes have sold per borough across outer London in the last year, with inner London only marginally behind with an average of 2,318 transactions per borough.
When it comes to the best-performing individual borough, inner London takes the plaudits. The London Borough of Wandsworth has seen some 4,567 homes sold over the last year, accounting for 14.1% of all inner London transactions and 5.6% of the London-wide total.
The outer London boroughs of Bromley and Croydon place second and third, accounting for a respective 5.2% and 4.8% of all London property transactions over the last year, while inner London's Lambeth sits fourth having accounted for 4.2%.
In fact, the top 10 best-performing boroughs show a 50/50 split between outer and inner London, with Barnet (4.1%), Havering (3.7%) and Ealing (3.7%) representing the capital's peripheral boroughs, while Lewisham (3.7%), Tower Hamlets (3.6%) and Southwark (3.5%) have been some of the best performing inner boroughs.
Foxtons CEO, Guy Gittins, commented: "There's no doubt that a pandemic-inspired exodus of homebuyers and sellers really dealt a blow to the inner London property market during the dark days of the pandemic, the result of which was a reduction in buyer demand and sales volumes.
"The good news is that this trend has been in reverse over the last year, as a return to normality and the workplace has tempted buyers back to the capital.
"In fact, when it comes to the best-performing boroughs over the last year, five of the top 10 are located within inner London, which really demonstrates that the capital is finally back in balance where the property market is concerned."