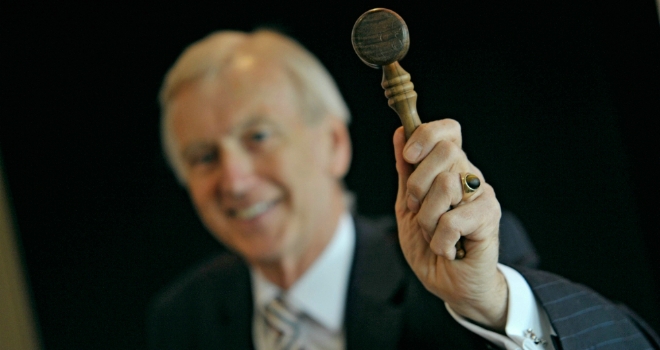 ""
Graham Penny Auctions has announced that it is looking for entries into its next city auction on Thursday 19th March at the King Power Stadium.
The Graham Penny Auctions Leicester team is encouraging all sellers to contact them and discuss how selling their property under the hammer could get them the best market price.
Branch manager Carl Finch, explains: "All types of property types can sell well in the auction room from residential properties to commercial and mixed use units to development land and more. We have a national database of private individuals, investors, landlords and developer buyers, all of whom are active in the property market and looking to secure their next purchase.
We only charge a £295+VAT entry fee for all our properties and for that our vendors get at least a four week bespoke national and regional marketing campaign, inclusion on our website, on RightMove and in our glossy catalogue distributed to over 10,000 buyers across the UK. Plus when the hammer falls in the auction room the sale is secure and completion will take place less than a month later."
If our comprehensive marketing and wide-reaching buyer's database isn't enough to whet our vendors' appetite then I'm sure our results are. Last year we raised £13m for our clients in Leicester and sold nearly twice as many lots as our nearest competitor."