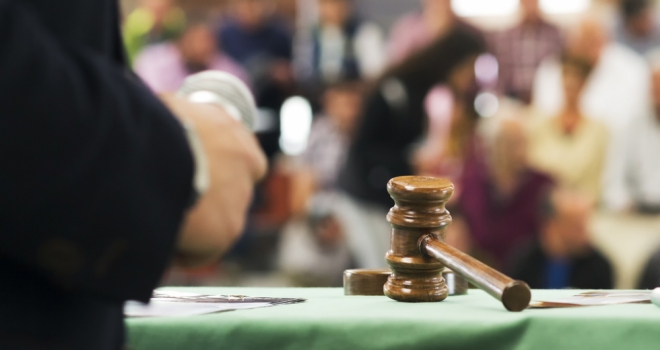 Residential property auction sales are breaking away from the 'slowing market' as iamsold has reported its highest monthly auction sales to date.
Part of iamproperty, the iamsold auction service supported Estate Agents to sell 621 properties in May via the Modern Method of Auction, raising £119m in capital value for sellers – another record-breaking figure.
iamsold's Partner Agents received £2,359,151 in fees following the auction sales – the highest ever monthly figure. In an especially competitive market with low stock levels, more agents are noting the method is helping them to win new instructions by offering vendors choice to best suit their individual circumstances. The fixed timescales of auction also allow agents to receive payment faster compared to a Private Treaty sale.
Despite recent reports of the market slowing in pace compared with the boom since the pandemic, auction is continuing to grow volume as a chosen method of sale for consumers, with speed and security at the heart. Results in May show an increase of 15 per cent more properties sold compared to the previous month and a 46 per cent increase when looking at MMoA sales in May 2021.
Jamie Cooke, Managing Director for iamsold, said: "Auction is proving itself as an adaptable method of sale that can deliver results no matter the market conditions. Even though the pace of the market is starting to ease back to more normal levels, MMoA continues to gather pace and our recent sales figures are continuing to break records. Our Partner Agents are also sharing in the success; winning instructions over competitors, receiving faster payments and easing pressures around hitting sales targets."