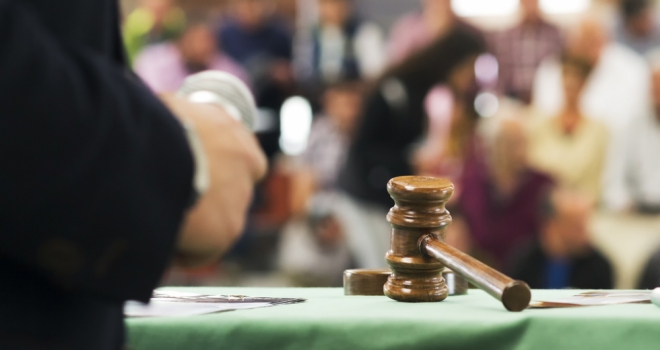 UK property auctioneer, Auction House, has announced that it has recorded its best first-half results in the fourteen-year history of the company, raising £275.5m between January and June.
According to the firm, this represents a 60% increase and is over £100m up on the same period in 2020, and almost £60m (£59,879,527) better than its last best-ever success in 2016.
Jeremy Prior, Auction House Managing Director, said: "Announcing such spectacular figures during a global pandemic – some of which was spent in total lockdown – is a phenomenal achievement.
"The fact is that people have already started to learn to live with Covid and are taking all necessary precautions while getting on with their daily lives. That includes the buying and selling of property. What's more, they have faith in bricks and mortar as a reliable investment, and faith in the auction process to deliver."
The month of June alone saw the sale of 279 properties from 338 offered – a success rate of 82.5%, and a total raised of £53,609,525.
Jeremy adds: "Investors are turning to bricks and mortar as the unlocking of the country continues. They appreciate the speed and certainty of auction which means that whilst a property may linger for more than three months on the private treaty market when a property is scheduled to go under the hammer there is a clear and transparent date – often only a matter of three weeks away - by which it has to be sold.
"We expect a period of adjustment as the country adapts to the final lifting of the lockdown – currently expected to be on the 19th of July in England. However, we are planning to continue with our livestream and online sales indefinitely, which have proved to be such a success over the past 15 months.
"With the final end of the Stamp Duty holiday in September, we may see a slight cooling in demand, which may have an impact on the number of would-be purchasers for private treaty sales.
He concludes: "But we're not expecting the auction sales process to soften, and fully expect values to keep rising for the next six months.
"Indeed, for as long as interest rates remain low, we see no reason why both prices and the volume of sales should not continue to rise in the future."