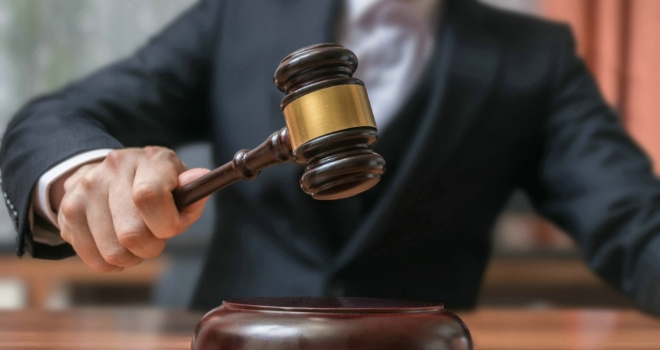 Auctioneer, Auction House London, held its first-ever live-streamed auction last week due to the lockdown and announced that the marathon sale was a huge success.
Director and Auctioneer at Auction House London, Andrew Binstock put in a phenomenal performance, with 5 and a half hours at the podium, in a room looking directly into a camera. Buyers, who could bid by phone, proxy or over the internet, embraced this new auction style, and 74% of lots offered, sold.
Andrew said: "We were determined to create an experience as close to a traditional room auction as possible. One of the greatest challenges taken on by our auction staff was having just two hours to master the equipment set up to run the live auction when the original tech team had to pull out due to the government's isolation conditions.
"It was a hair-raising moment when we knew it was down to two of us to make this auction go ahead. But my colleague was amazing and coped with the equipment after just a short practice, helped by the tech team directing them live on the phone. It was like novices landing a plane on a runway with only experts on the end of a line to guide us!"
One of the top sales of the auction was a three-bedroom terrace house in Streatham, which started with a guide price of £375,000. A total of ten registered bidders ended up fighting for the lot, with Andrew Binstock keeping the bidding moving, and pushing the sale price up to £553,000.
Andrew added: "The challenge with a live-streamed auction is that there is far less unplanned bidding than at a room sale. All bidders have to be specifically registered for each lot in which they are interested. This means that there is no whimsical bidding from buyers who have missed out on a previous lot, and go on to purchase a totally different property – as often happens in room auctions.
"But we are delighted at the amazing conclusion of this sale in such difficult circumstances. It's proof that this alternative works for selling property at auction in extraordinary times. In this current climate, as long as government guidelines allow it, we would not hesitate to live-stream another auction again."