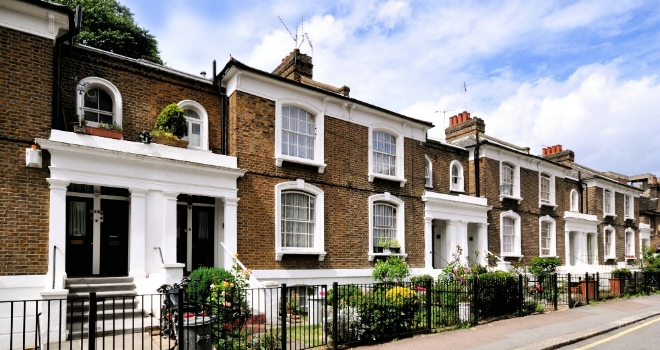 ""
According to research by London estate agents Marsh & Parsons, if you decide to have a roof terrace or balcony added to your home it could add, on average, as much as 12% to the value of your home.
With the weather warming up and the RHS Chelsea Flower Show kicking off next tomorrow (19th May), many homeowners' – and potential purchasers' – attention turns to how to make the most of any outdoor space properties may have.
But while not all properties in central London have their own garden, access to a roof terrace, balcony or communal garden can be just as desirable to homebuyers.
Marsh & Parsons' research found that the presence of a roof terrace or balcony typically adds 12% to the value of a property, rising to as much as 25% in coveted Chelsea. Access to a communal garden commands an 11% premium on average, and as much as 20% in the sough-after neighbourhoods of Little Venice and Holland Park.
David Pittman, Associate Director and Sales Manager for Marsh & Parsons in Holland Park, said: "As the mercury rises, Londoners don't want to be cooped up inside and want to be able to feel the wind in their hair. For the right buyer, a balcony or more particularly a roof terrace, will add significant value to a property in the area. Some of the more petite family houses have roof terraces in place of a garden and in these cases value will be increased by approximately 10% more than the same property without any outside space. Having direct access to one of W11's wonderfully desirable communal gardens can increase a property's value by 20% or significantly more."
Currently Marsh & Parsons estimates that just under a third of flats that come on to the market have a balcony, roof terrace or communal garden and says that these properties attract much more interest – and sell faster – than equivalent properties with no outdoor space.
It has also calculated that the average price per square foot of outdoor space in the capital is £897, soaring to more than double that (£1,925) in sought-after South Kensington.
Peter Rollings, CEO of Marsh & Parsons, said: "As a nation we love our gardens and the Chelsea Flower Show has green-fingered enthusiasts across the country looking on in envy. But with outdoor space at a premium in the capital, not all properties have their own gardens, so roof terraces, balconies and communal green areas can be just as important to buyers looking to unwind in the open air. Vendors have long been aware of how much value traditional home improvements such as a new kitchen or bathroom can add to a property and this research may just persuade them to covert flat roofs or balconies into habitable outdoor oases."