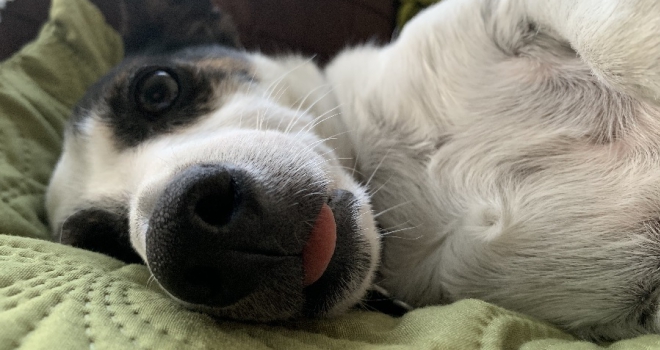 The findings by MoneySuperMarket highlight the cost of household damage caused by dogs each year, with Brits spending £147 on repairs per animal. Labradoodles are the UK's most destructive dog breed, causing an average of £192 worth of damage annually, compared to the national average of £147 per dog. Golden Retrievers are second at £165, closely followed by German Shepherds in third place at £163. At the other end of the scale, Jack Russells are the most furniture-friendly breed, costing their owners £128 in damages, £19 less than the national average.
When it comes to the type of damage caused by dogs in the UK carpets came out on on top with 22%, closely followed by the sofa (19%) and rugs (19%). Chairs were a close third on 16% and even our own beds made the top 5 on 13%.
Dog owners in London spend the most on repairing the damage caused by their dogs at an average of £193, compared to dogs in the South-West who cost their owners an average of £107.
Dave Merrick, pet insurance expert at MoneySuperMarket, comments: "Despite the enduring popularity of dogs, many owners don't have adequate insurance for their furry friend.
"If your dog suddenly falls ill or has an accident, you need to make sure you're covered for vet bills and treatments to ensure the best care.
"Damage to furniture and other household items is a lesser considered challenge of dog ownership, with our research showing the average dog owner incurs nearly £150 worth of damage per year.
"While you can try and minimise the risks, it isn't always possible to eliminate all damage. No matter their age, we recommend that you check your home insurance policy to ensure you are covered for any accidental damage caused by your pets. Without adequate cover, you may find yourself paying hundreds of pounds for repairs and refurbishments."