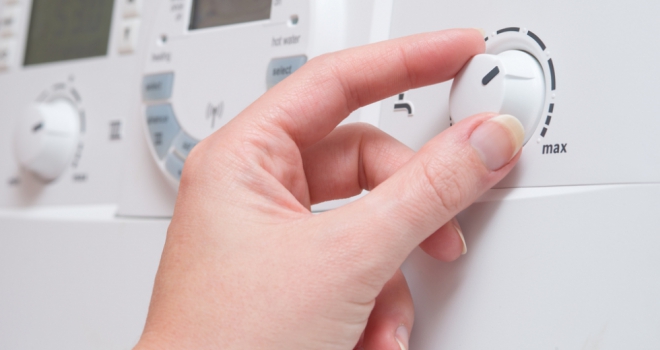 With the price of gas spiralling due to the cost of living crisis and war in Ukraine, many Brits will be hoping it continues for as long as possible so they can switch off their expensive central heating.
But while radiators may become cool until the autumn, people will still want hot water for bathing and washing up so boilers will be getting a workout regardless of how high the mercury rises.
One heating expert says spring and summer is the best time to address any potential issues before the weather turns cold again later in the year and reveals the main signs your device could be about to start struggling – and even become dangerous.
The main warning signs that your boiler is about to break down:
Funny smells
Gas boilers should be odourless so if you detect any sort of smell, turn it off and get it checked. There are two main types of whiff you are likely to experience if there is a problem – burning and rotten eggs. The former indicates plastic or metal inside the boiler is overheating, which needs immediate expert attention. The latter is even more serious as it flags up a gas leak. Turn off the system, open windows and doors, and contact a boiler engineer straight away.
Strange noises
Banging, clunking, knocking and hissing are telltale sounds that something is not right inside your boiler. Gurgling is another worrying noise to listen out for. Faulty valves and broken heat pumps are the most likely culprits, with other wear and tear also likely. Tempting as it is to ignore the noises – your central heating and water could well still be working fine – it's always best to call out an expert immediately. This will save you from doing further damage to the appliance and therefore increase the potential repair bill.
Flame colour
The window on the front of the boiler will show you the pilot light and if it's not blue you have a problem. Faulty boilers can leak deadly carbon monoxide – the 'silent killer' that starts with headaches and nausea but can result in death if left unchecked. By all means, check there is not a draught affecting the flame and giving it an orange tinge, but the best course of action is to call out an expert to give it the once over.
Carbon monoxide leaks often occur when too much air is getting into the system. Other signs include soot around the appliance and extra condensation in the room where the boiler is housed.
Pressure dropping
Boilers need to have the correct water pressure to work efficiently – usually between 1 and 1.5 bars when the heating is off and 2 bars when it is switched on. Most need topping up from time to time, for example, if you've bled the radiators. But if your pressure gauge is regularly falling it's a good indication there is a leak somewhere in the system that needs attention. It also means the boiler will have to work harder, putting extra strain on it. If the pressure is high it's likely the expansion vessel will be faulty or damaged. This is not dangerous in itself but will cause significant problems down the line.
Niraz Buhari, CEO of Smart Cover, said: "Boilers are the most important appliance in any home as they provide heat and hot water, which are key to modern living. This also means they are used all the time, and therefore put under strain.
"So booking in regular checks and maintenance is vital to ensuring they continue to work efficiently – and won't leave you without warmth when you need it most.
"That's why getting these jobs booked in spring or summer is a great idea. Not only are boiler engineers less busy when the weather is warmer, it also means you'll have peace of mind as you head into the colder months of the year. Having a suitable insurance policy in place to cover any unexpected mishaps is also well worth sorting out."