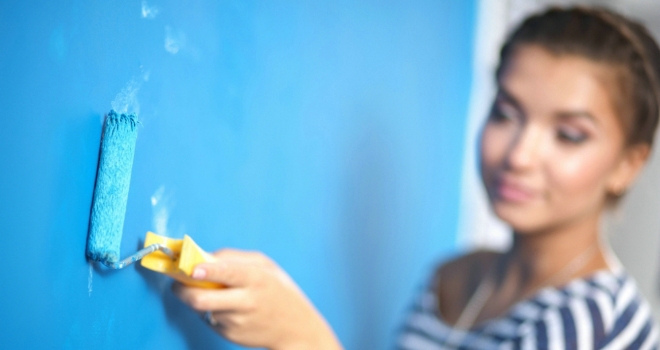 British homeowners plan to spend a collective £217bn on renovations and extensions over the next two years, according to new research from Direct Line Home Insurance.
With more than 6.7 million homeowners planning some form of work on their property before the end of 2024, this is the equivalent value of 359,000 homes.
The most popular renovation type set to be carried out by homeowners is a loft conversion, with 52% (3.5 million) planning on expanding up into their attic space. With bedrooms typically adding the greatest value to a property it's little wonder this is the most popular build.
However, living space is also important, with kitchen extensions (2.5 million or 37%), rear living space extensions (2.3 million or 34%) and dining room conversions (27% or 1.8 million) all popular plans among homeowners.
This work is not expected to be cheap, with homeowners who have already completed their conversion estimating projects costing a total of £32,090. This equates to 12% of the price of the average UK home.
Death of the one-bed?
A significant number of homeowners are looking to add extra bedrooms to their homes, with an estimated 2.5 million new bedrooms being added to UK properties over the coming two years.
Direct Line's analysis suggests this may lead to the death of one and two-bed houses, as more than half a million (530,000) two-bed homes and 140,000 one-bed homes are planning on adding either one or two new rooms in the coming years.
The result of these conversions will be a sharp increase in the number of properties with four or five bedrooms, with stock expected to rise by 15% and 72% respectively as owners look to increase both living space and value.
When looking at the reasons behind people wanting to adapt their homes, it is no surprise that the need for extra space is the top renovation trigger, with half of those who have or are planning to renovate (50%) doing so on this basis. The drive to add value is a trigger for a third of people (32%) and remodelling or updating the current property is a key reason for a quarter (26%).
Dan Simson, Head of Direct Line Home Insurance, said: "With property prices and the cost of moving so high, it often makes better financial sense to improve rather than move and our findings suggest millions of people are planning to do so. Spending money on renovations allows people to create their perfect home, whilst adding value to their property, especially if this involves putting in another bedroom.
"Anyone who is having major work should inform their insurer about the project and make sure their buildings and contents policies accurately reflect the new size of their home, to avoid the risk of being underinsured."