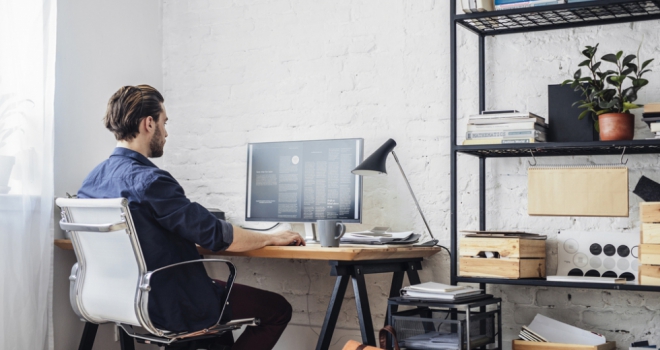 Barratt has launched a report with national planning consultancy Lichfields, which suggests the need for dedicated home working spaces within new build properties and the necessity for local planning policies to be "urgently reviewed".
Working from home: Planning for the new normal, cites a survey by polling company Savanta ComRes, revealing that 49% of households believed their current home was not suitable for home working, with residents "struggling to do their job effectively from their dining room table or bedroom". Meanwhile, only 28% of respondents had dedicated study or home office space.
The report also shows that, since the onset of the Covid-19 pandemic, working from home for at least some of the week has become a feature for "millions of people" across all age groups. Barratt added that an estimated 7.5 million people in the UK hope to work from home on a permanent basis, double the pre-lockdown estimate.
However, according to the report, many local authorities instil policies dictating how many bedrooms should be provided in new build homes, with a bias often towards smaller one and two-bedroom properties.
Barratt said this policy stance was no longer compatible with the changes to working brought by the pandemic and people's changing demands, with "too many homes" lacking the extra room required for a workplace.
The research shows that 69% of workers would prefer an additional room to use as an office space. And younger working households seeking their first home or a step up to a larger property, "want to see an extra room suitable for home working as part of their future accommodation needs". But, Barratt said, the existing planning policy would not satisfy this demand.
Philip Barnes, Barratt's group land and planning director, said: "National planning policy already asks local authorities to accommodate needs not anticipated when policies are drafted, to allow for new and flexible working practices. We need to see this in practice, to take into account the shift towards millions of us now working from home.
"Without such moves, the mismatch between the supply and demand of homes will become ever more acute. We could see family homes with a dedicated home working space even less affordable for those who most need them."