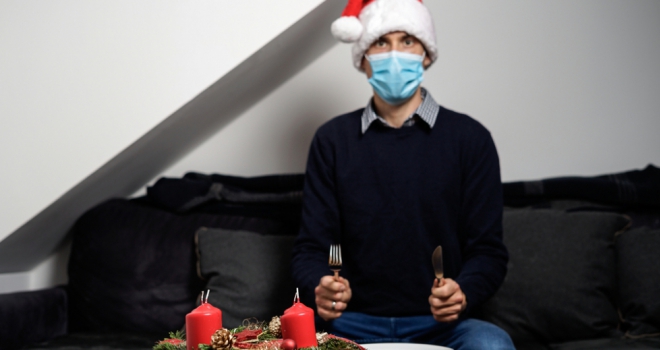 It is estimated that one-third of us will pass on the hosting duties this Christmas due to embarrassment about our homes.
With Christmas only 9 sleeps away, friends and families are busy making plans to get together and celebrate.
However, according to research by build-to-rent furnishing solution provider, Manor Interiors, around 34% of people surveyed stated that they would like to host friends and family for the Christmas period but refrained from doing so because they felt their home simply wasn't fit for the festive purpose.
When it comes to the predominant reason, it's the size of our homes that's preventing us from hosting during the festive break. 32% said their home, in general, was simply too small to host family and friends, with 19% also stating they didn't have enough entertaining space.
15% didn't have the additional bedrooms to allow friends and family to stay, with a further 15% not having enough furniture to facilitate the additional numbers on the day.
The good news is that while space is an issue, just 12% were embarrassed about the decor within their home, while only 7% avoided hosting due to outdated furniture.
Farhan Malik, CEO of Manor Interiors, commented: "Christmas is often the time of year we realise just how small our homes are, as we try to squeeze friends and family around the table by any means possible.
"The good news is, we're not alone and the vast majority of us actually refrain from hosting due to the inadequate size of our homes.
"The reality is, we would all probably like a bigger house but, especially at Christmas, getting together is the thing that counts and the cosier it is, the better."