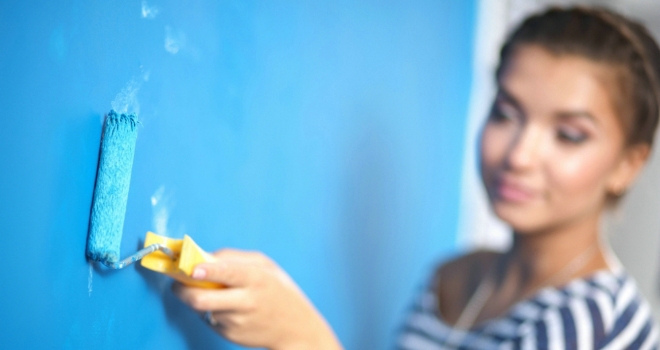 Research by property maintenance solution provider, Help me Fix, highlights that despite the UK hardware and home improvement store sector growing substantially during the pandemic and further growth expected in the next few years, the current cost of living crisis could put a real dent in the expected trajectory of the sector, as home improvements and DIY projects take a back seat due to tighter household finances.
A new survey of consumer sentiment by Help me Fix has revealed 32% of us have a current home improvement or maintenance task that requires the help of a skilled trades professional. Of those of us in need of a helping hand to spruce up our homes, 35% stated their home improvement was an urgent one that they needed to have finished by Christmas.
However, 52% also stated that they had put off their home improvement plans as a result of the current cost of living crisis - 52% doing so because they simply don't have the money, with 48% stating they had the money but were reluctant to spend it due to the current economic landscape.
But it's not just our major home improvements that are having to wait. Help me Fix also found that 77% of homeowners also have a DIY home improvement or maintenance task that they currently need to tackle.
But when asked if they would spend more or less than the average DIY spend of £783 per year, 49% stated that they would be spending less in order to help maximise their household finances.
Ettan Bazil, CEO and Founder of Help me Fix, said: "It's an incredibly difficult time for UK households and so it's understandable that many of us simply don't have the disposable income to splash on home improvements or maintenance tasks.
"Of course, some jobs are more pressing than others, particularly with winter approaching, which leaves those in need between a rock and a hard place. However, when it comes to your own safety and the safety of those in your household, you should always instruct a trained professional if the job at hand is focused around gas or electricity.
"In addition, those DIY jobs that can be tackled by homeowners still require the purchase of materials and tools, a cost which can soon add up. As it stands, the UK's households spend around £22bn on DIY each and every year which is quite some figure and so it's likely that we will see the vast majority sit tight until the wider cost of living is under control.
"This will undoubtedly have an impact on the wider home improvement sector and its forecast growth."