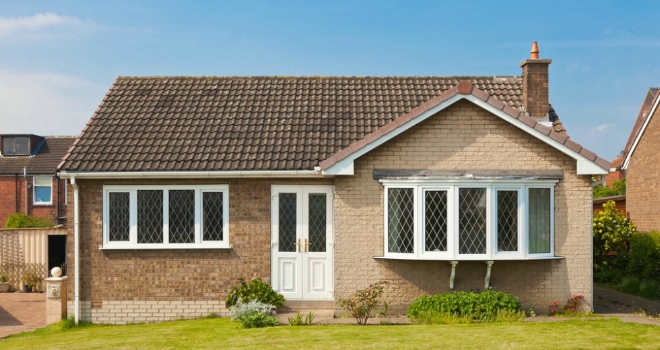 "Another factor in many over-55s considering new-build properties is the range of incentives available when downsizing to a new-build home"
- Danny Luke - Quick Move Now
According to new figures, 42% of homeowners looking to part exchange their current home for a new-build property are downsizing; many of them are retired or approaching retirement.
Bungalows have traditionally been seen as ideal retirement properties, but there has been a shortage of them being built in recent years. In 2018, just 2% of new homes were bungalows. With an estimated 60% of over-65s interested in moving to a bungalow, there's a distinct imbalance between supply and demand.
Many who would be interested in downsizing to a bungalow are unable to do so, either because there simply aren't any bungalows available in their area or because those that are available are so in demand that they sell at a significant financial premium and become unaffordable.
Danny Luke, whose company Quick Move Now released the data, says: "Bungalows have traditionally appealed to those approaching retirement because they are seen as being easier to look after and offering the opportunity to maintain independence in later life. Now, it seems, new-build properties have the same appeal for those looking to downsize.
"According to the NHBC Foundation and the University of Cambridge Centre for Housing and Planning Research, older purchasers considering downsizing are around 20% more likely to choose a new-build home, due to the perception that they offer lower running and maintenance costs, and are generally easier to manage.
"New-build homes have a lot to offer more mature buyers.
"Homeowners may choose to downsize in retirement for a number of reasons; both practical and financial. From a practical perspective, new-build homes require less upkeep and maintenance, and the 10-year NHBC warranty offers additional peace of mind.
"From a financial perspective, new-build properties tend to be more energy efficient than older homes, which results in lower bills. In addition to monthly savings, downsizing offers homeowners the opportunity to release a lump sum of equity from their current home, which can then be invested to help fund retirement.
"The variety of different property sizes and layouts available in one development means there are options available to meet downsizers' differing needs and budgets.
Danny concludes: "Another factor in many over-55s considering new-build properties is the range of incentives available when downsizing to a new-build home. One example of this is property part exchange, which can offer homeowners looking to downsize the option of an easier, smoother, and less stressful move. This is far more appealing for many than trying to navigate the stress and uncertainty of trying to sell on the open market."