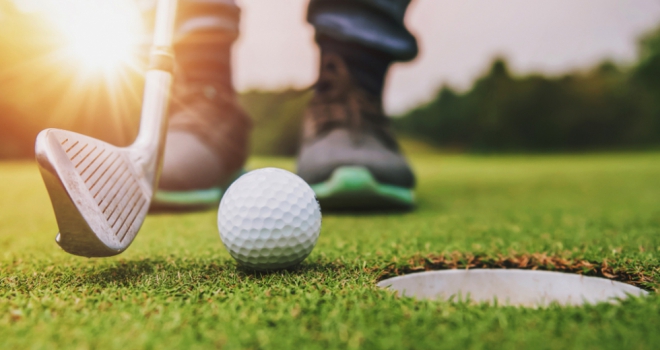 Hosted by Agents Giving Board Chairman David Newnes and Board Director Gareth Samples, teams enjoyed a sunny afternoon of golf followed by a 3-course dinner, raffle and charity auction hosted by Jamie Cooke of iamsold.
Agents Giving would like to thank everyone who attended and supported; TPS, No Letting Go, GOTO Group, ESTA'S, CREDAS, Street Group, Knights plc, iamproperty, National Home Move, Drivers & Norris, Moneypenny, Kerfuffle, Property Academy, B-Hive Block Management, Nock Deighton, The Property Franchise Group, Connells Group, The Guild of Property Professionals, Angels Media, iamsold, Simply Conveyancing, Rayner Personnel, Drivers & Norris, Acaboom and Focal Agent.
Team winners on the day were Rayner Personnel, who took first place, followed by Drivers & Norris and ESTA's, who took second and third places respectively. Nearest the Pin winner was Craig Campbell of TPS, Longest Drive was won by Brad Thompson of Rayner Personnel and the prestigious award of Best Dressed was awarded to Simon Whale. The best individual score came from Brad Thompson of Rayner Personnel.
Agents Giving would like to thank all involved in making this such an amazing day, especially all of those who kindly donated items for the charity auction.
The next Agents Giving golf day will be at the Morley Hayes Golf Resort in Derbyshire on 7th September 2023 and is now open for team entries
For further information, contact Agents Giving on info@agentsgiving.org or visit the website at www.agentsgiving.org