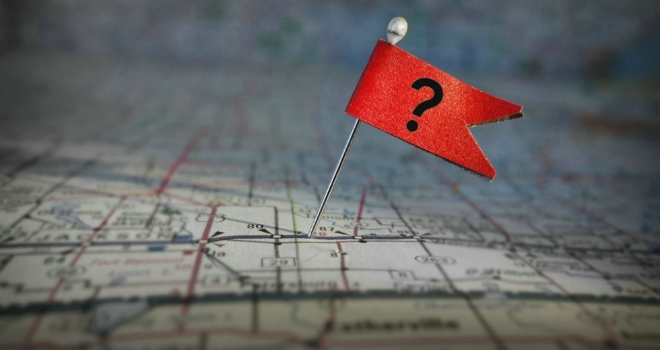 It has been quite a turbulent 12 months for the UK housing market. Heavily impacted by Brexit and political instability, you could hardly blame buyers and sellers for erring on the side of caution and playing the waiting game.
However, despite all this, the market continued to tick along with some areas seeing double-digit house price growth.
The latest data from Post Office Money reveals the locations which saw the biggest house price increases in the last year.
The research, which analyses Office for National Statistics (ONS) data, examines the house prices and first-time buyer affordability in over 80 locations across the UK, to help aspiring buy-to-let investors find the best locations for consideration.
Properties in Nuneaton & Bedworth, Stockport and Leicester show significant potential for capital growth having seen double-digit house price growth in the last year, bucking national market trends. While house price growth has continued, in the last year it has stagnated to an increase of just 0.9% across the UK, with the average home costing £282,713.
Chrysanthy Pispinis, Post Office Money comments: "Rental income and opportunity for capital growth should be fully explored in the mid to long term to help evaluate the best locations as you begin your property search.
"The market as a whole may have slowed in the last year but many locations, especially in the Midlands and North, are continuing to see significant house price growth. These properties are potentially good mid-term investments, particularly as they sit in locations that continue to be affordable, even for first-time buyers, which can be a great indication of future growth hotspots."
Key cities in the Midlands and the North of the UK continue to boom despite the slowdown in the Southern market. Cities continuing to see growth include Cardiff (9%), Sheffield (7%), Nottingham and Birmingham (6%).
Chrysanthy continues: "The number of households renting in the UK has increased from 2.8 million in 2007 to 4.5 million in 2017, a rise of 1.7 million (63%)2. This shows that there is still a real need for buy-to-let properties and therefore an opportunity for those looking for a New Year investment".
Post Office's Top Tips when investing in property in 2020
1. Consider the long-term growth: If you are investing for the long-term with the aim of benefiting from market growth, make sure you know your area. Check that your hotspot has seen growth recently. In recent years many areas, particularly in London and the South East have seen growth stagnate
2. Know your area: It's not just about previous market growth, what is happening which may impact future growth? Consider any investment happening locally such as new schools or big businesses moving into the area. Such investment likely signifies the area is on the up.
3. Know your audience: Who are you renting to? If you are buying near schools your audience is likely to be young families, so buying a one bedroom flat just won't meet the demand of the average family. Work out who your potential tenant is, what their needs are and make sure the investment matches that.
4. Get a mortgage in principle: Viewing properties and having a mortgage in principle ready will put you on the front foot, as you will be ready to move as soon as you find your perfect investment.
5. Ensure you know the local 'Rate of Sale': Knowing how fast your market is moving is a good indication of demand. This will not only highlight how quickly you will need to move to secure your perfect investment but will let you know how that market is performing. Check out the Post Office Rate of Sale tool that will tell you how quickly properties sell in cities around the UK.