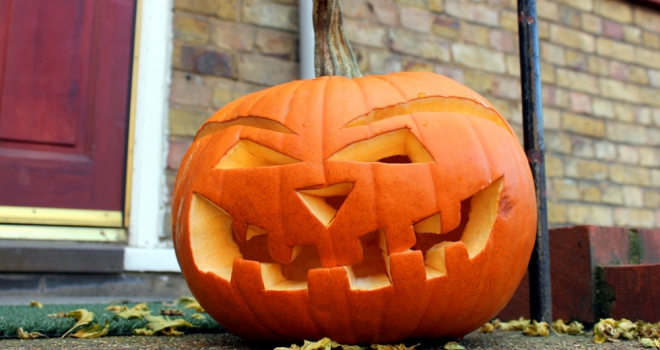 Newly released research from national fast sale estate agent, Springbok Properties, takes a look at where UK homeowners are in for the biggest fright this Halloween when it comes to the value change in their property since last year.
Analysing Land Registry data, the firm looked at the change in property values over the last year to see which markets have died a death as well as the sold price records of properties with a spooky street name.
Scariest price reductions
Since last Halloween, the UK market hasn't quite kicked the bucket, with price growth up 0.5% annually. However, Kensington and Chelsea ranks as the biggest graveyard for UK homeowners with property prices declining by -6.7% over the last year, closely followed by the City of Westminster with a drop of -5.6%.
Aberdeen is the only other area to have seen a deadly decline of over 5%, down -5.2%, while values in Windsor and Maidenhead has died by -4.4%, with Tandridge ranking fifth with a terrifying -4% fall. Cherwell (-3.9%), Barnet (-3.9%), North Hertfordshire (-3.8%), Slough (-3.7%) and Brent (-3.6%) complete the worst areas for property price decline this Halloween.
Halloween road name values
It's not all doom and gloom this Halloween and in fact, those embracing the season with a Halloween themed road name have good reason to do so. Springbok looked at 10 Halloween road names and what properties on these roads are selling for, with the research showing every single one is home to a sold price above the UK average.
Witch ranked top with an average sold price of £398,814, followed by bat (£339,760), Night (£339,148), Sweet (£319,139) and Lantern (£314,735). Broom also tipped the £300k mark with an average sold price of £301,826, while dead (£294,375), trick (£258,650), scare (£240,000) and spider (£231,000) came in at a more affordable cost, but still well above the UK average.
Shepherd Ncube, founder and CEO of Springbok Properties, had this to say: "It won't just be ghastly apparitions haunting homeowners across the UK this year with political uncertainty causing many to turn white when it comes to the declining value of their home, particularly those in Kensington and Chelsea.
Let's hope by next Halloween we've laid the ghosts of Brexit to rest and property prices in the UK's worst-hit areas have been resurrected."