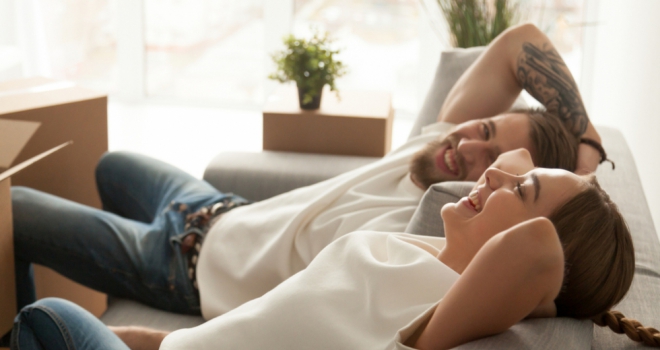 Getting on the property ladder is no mean feat, particularly in today's economic climate. However, when it comes to getting that first foot on the property ladder, in some areas, this may be easier than others.
Newly released research from lettings and estate agent, Barrows and Forrester, reveals which areas of the property market are currently the most first-time buyer friendly based on current price, annual change, and cost compared to the broader average in each area.
The research shows that both the average price paid by FTBs and the average price paid across the broader market have both increased by 2.9% in the last year. However, at a current average of £198,513, FTBs are still getting on the ladder at a lower cost to the wider average of £238,414.
Overall house price
When it comes to overall affordability, Inverclyde is home to the lowest price paid by FTBS at £72,435. East Ayrshire (£74,876), the Western Isles (£76,122), and North Ayrshire (£87,447) are also amongst some of the most affordable FTB areas of Britain for outright house price.
In England, County Durham (£90,488), Tyne and Wear (£121,976), Lancashire (£122,721), and Merseyside (£124,725) are home to some of the lowest prices paid by FTBS, while Blaenau Gwent (£95,729), Merthyr Tydfil (£99,995), Rhondda Cynon Taf (£105,380) and Neath Port Talbot (£116,805) are the most affordable markets in Wales.
In contrast, the average FTB is paying £924,576 in the City of London although this drops considerably to the next most expensive county, with the cost coming in at £335,933 in Surrey.
Annual house price growth
18 areas of Britain have seen the average FTB house price drop or remain static over the last year.
13 of these areas are located in Scotland, with the Western Isles (-24.8%), Inverclyde (-12.7%), and East Lothian (-9.3%) seeing the most considerable reductions.
Gwynedd (-3.5%) is the only area of Wales to see the average FTB house price drop in the last year. In England, County Durham (-0.5%), Cambridgeshire (-0.4%), Hertfordshire (-0.1%) and Bedfordshire (0%) have remained largely flat.
Biggest FTB discounts
When it comes to the most significant FTB discounts when comparing the average FTB house price with a wider average in each area, Perth and Kinross is currently the best place to buy your first home. The average FTB house price of £140,886 is -26.1% more affordable than the wider average of £190,758 in the area.
In England, FTBs can find the biggest relative discounts in Surrey (-25.3%), Bucks (-25.2%), Herefordshire (-23.1%), Hampshire (-21.8%) and Rutland (-21.5%). Monmouthshire (-22.3%), Vale of Glamorgan (-16.8%), Flintshire (-15.7%) and Anglesey (-15.6%) are home to the biggest FTB discounts in the Welsh market.
Managing Director of Barrows and Forrester, James Forrester, commented:
"Buying your first home is a huge mile marker in life, and finding the right property can be a daunting process.
"For many, affordability will be the deciding factor and the price paid by first-time buyers varies dramatically across Britain, with the majority of areas seeing this cost of getting on the ladder increase over the last year.
"However, while Scotland is home to the greatest wealth of first-time buyer affordability, those house hunting at the other end of Britain are unlikely to up sticks and move that far from their desired area.
"The good news is that all but one area of Britain is home to a lower price paid by first-time buyers when compared to the wider market. With this relative discount ranging from around five to 25%.
"While first-time buyers may have a location in mind, expanding their search to the surrounding areas could mean a much more affordable property or a more significant saving."