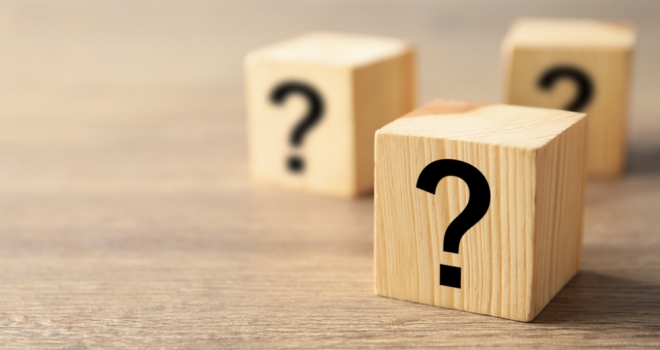 For those looking to downsize or purchase a second property, there are plenty of options to weigh up, from location to the type of home that's going to suit your lifestyle.
Whether children have flown the nest and you no longer require as much space, or you're looking for a bolthole as a second property, an apartment could serve as the ideal place to settle down and feel at home thanks to its compact and convenient features.
The experts at FHP Living, and joint developers Monk Estates and Harmony Bridge of The Waterside Apartments, outline aspects to consider when choosing a second property or downsizing from a larger house.
The government's stamp duty holiday comes to end on 30 June 2021 and though this may be too late to complete a property sale in the time left, the scheme extends until the end of September 2021 under different terms – buyers won't have to pay tax on the first £250,000 value of a property, which is double the normal standard.
Sam Monk, director at Monk Estates, said: "If you're considering moving to a property that is smaller than your current home, whether that's because you no longer need the room, or you're looking to retire somewhere that better meets your needs, an apartment can offer great benefits to suit your lifestyle.
"From lower maintenance to the versatility of apartment living, we've compiled this list of aspects to consider when choosing to downsize or purchase a second property, so that buyers know what options they have. With the added incentive of the stamp duty holiday until the end of September, this year is proving popular with buyers searching for a new property given the potential savings."
Here's what to consider when downsizing or buying a second property:
Maintenance
One of the biggest benefits of apartment living is the low maintenance and easy upkeep that comes with it.
Living in an apartment building means that major maintenance issues can be taken care of by the building's own team – as things like the water and electrical supplies will be centrally housed within the building and therefore maintained by staff members.
Service charges and ground rent will also contribute towards any shared garden space, lift maintenance and the running costs of any amenities associated with the apartment building – be it a gym, reception concierge or security features.
All of this can bring you peace of mind, knowing that you are living somewhere that is well-maintained without any additional work needed from you. Unlike a house, you never need to worry about things such as roof maintenance, guttering and insulation.
This can be helpful if you're wishing to retire after children have left for pastures new, or if you'd like somewhere to use as a retreat – letting you use the space for a city break or to visit friends and family, whilst making a wise investment for the future too.
Amenities
Many apartment buildings located in or close to a city will give you plenty of access to some great amenities, both within the building itself and nearby.
This can include a shared terrace space, roof garden, planted outdoor areas, cycle storage and even a gym or spa. On top of the recreational amenities, apartments will also provide you with additional security in the form of CCTV, a security guard, coded doorways or gated entrances.
Living within an apartment building can give a great sense of security and community, sharing the space with others with everything easily accessible.
Location
Location is key – and can provide you with access to so many points of interest, leisure facilities, local amenities and attractions.
Apartments will often be centrally located within a city area, providing you with convenience to those all-important spots, be it restaurants, sports venues or shopping areas.
The Waterside Apartments, Nottingham, is located just a stone's throw away from West Bridgford town centre – an affluent district that offers its own unique mix of independent shops, bars and restaurants, with plenty of walking routes, parks and riverside spots to enjoy.
Cost
As far as downsizing or searching for your second home goes, it is unlikely that you will want to spend as much as your current property, given that the new property may be smaller, or you are planning to use it less often than your main residence.
An apartment is often going to be cheaper than a detached property, but it will still prove to be a good investment, holding or increasing its value over time.
Depending on where you purchase, a modern, city apartment is always likely to continue to increase in value, especially if you buy in an up-and-coming area, or in a thriving part of the city.
Though you may be looking for a forever home, if the need to sell comes up in the future, you can rest assured that a city apartment will remain highly desirable for years to come.
It is also a consideration to factor in the stamp duty holiday, which is in place until the end of September 2021. It means that homebuyers are not required to pay stamp duty tax on homes up to the value of £250,000 – to give an example, this means a two-bedroom apartment at The Waterside Apartments, with floor to ceiling height windows, a Juliet balcony and sweeping views across the river and Nottingham city centre's skyline is £390,000, and without the stamp duty holiday, buyers would normally need to pay £21,200 stamp duty tax on this property.
A versatile space
Though often more compact than a detached house, an apartment offers you a versatile space that can be used to suit your lifestyle.
As a second home, it could serve as a great location for entertaining friends and family, visiting children at university, or providing loved ones with a convenient place to stay near the city. It can also provide you with a bolthole to stay in should you yearn for a city break or a spot of retail therapy.
Steve Parker, Director at FHP Living, concludes: "As a leading estate agent in Nottingham, we are proud to be marketing a number of high-quality residential homes, including The Waterside Apartments – and we work with buyers across the spectrum and are involved in informing their decisions, including those wishing to downsize or find another property to add to their portfolio.
"Apartments offer buyers convenience, security, low maintenance and plenty of style, making them the ideal option for a second home, or somewhere to retire to after choosing to leave a larger family house."