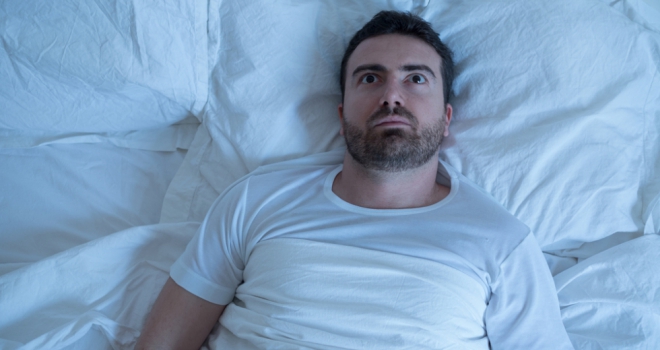 Some companies have profited enormously whilst others are fearing a crash. Thom Dennis, CEO of cultural integration and leadership specialists, Serenity in Leadership, and Andrea Fawell, Sales and Marketing Director of Kebbell share their thoughts about the pressures property professionals are under and what is keeping them awake at night.
Andrea Fawell of Kebbell:
Being Nimble. "The easiest path might be to think we have the solution to any given potential problem because we might have seen it before. However, because technology and information are so fast-moving, we need to ensure we are not complacent and tap into new ideas and sources of information, keep an eye on what competitors are doing, listen to our customers and give the team the space to grow and flourish. As we saw during the pandemic, those that adapted the quickest, reaped the rewards. Staying ahead of the game is incredibly important but requires a lot of energy."
Environmental Concerns. "Leaders are trying to plan, respond to, and address long-term decisions that affect the depletion of limited resources, recycling, emissions, pollution and rising water levels.
"At the same time, we are trying to shift the perceptions of house buyers, investors, and contractors to actively be involved in lowering GHG (greenhouse gases) emissions."
Logistics Delays. "Before Brexit and the pandemic, most developers could comfortably rely on their supply chains, however, the global changes we have experienced mean constant supply issues can have long-reaching and problematic financial repercussions. Having to factor in unknown delays and stretch out the operational and completion process has meant leaders have never had to plan more as well as manage their customers' expectations."
Astronomical Costs. "At the same time, the price of materials, fuel and labour has risen far beyond expectation which has had considerable knock-on effects, and all of which need to be dealt with by property leaders and their teams."
Thom Dennis of Serenity in Leadership:
Pervading Uncertainty. "People tend to seek reassurance and answers from leaders in times of uncertainty, however, it isn't always easy to provide them in this unpredictable day and age. Property leaders are struggling to deal with their own anxieties and find time to reflect, whilst reassuring colleagues, clients and consumers is a priority. Boards and executive teams need to create the space to think proactively and further beyond the next quarter."
Securing New Talent. "Young people are more inclined to avoid certain companies if they do not align with their values, particularly in terms of equality, social conscience, and the environment.
"They have different goals, and a high salary in return for extended working hours is considerably less appealing to today's youth than past generations. It is harder to attract and retain talent, but this is made easier if the business has a clearly defined purpose and values."
Fear of Failure. "We can all feel unstable, unsure and insecure but those in senior positions have been increasingly stifling their own feelings of doubt, for fear of showing weakness during these turbulent times. Many are feeling the need to conceal their uncertainty and fear of failure not just to their people but also to the Board. At the same time, they are also trying to create transparency, honesty and openness within the workplace because they know that this builds trust."
Hybrid Working. "Working out how to do hybrid working well is quite the task because it involves reconfiguring new contracts, developing company culture and listening to individuals' needs and figuring out what to do for new starters. It's a minefield and establishing a clear policy and communicating it is paramount."
Diversity and Social Pressure. "Property leaders understand the importance of diversity in the workplace and want to get it right but as in other industries, some may have previously hoped that quota filling or box-checking might have been enough. Identifying unconscious bias, stopping groupthink, and focusing on diversity, equality and inclusion are rightfully taking more of a centre stage but this needs to be done properly and systematically, and committing resources is a struggle."
Avoiding Burnout. "Mental health and work/life balance are finally now being taken more seriously and property leaders are allowing greater flexibility, supporting a good work/life balance and addressing burnout long before it engulfs an individual or team, but it isn't always easy to get it right when there are project deadlines and shareholder expectations to be met."