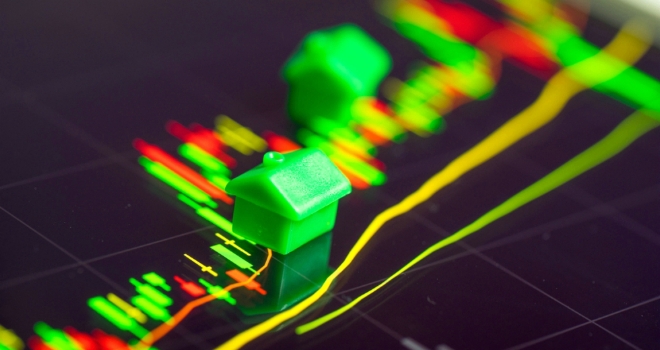 Although a little historis#c, the latest official government house price data has revealed that the UK property market was still being greatly influenced by the possibility of being able to take advantage of the stamp duty holiday - with house prices up by 8.5% over the year to December 2020.
According to the figures released this morning, during December average house prices in the UK stood at a record high of £252,000 - the highest annual growth rate the UK has seen since October 2014.
ONS say that average house prices increased over the year in England to £269,000 (8.5%), in Wales to £184,000 (10.7%), in Scotland to £163,000 (8.4%) and in Northern Ireland to £148,000 (5.3%), with the North West being the English region to see the highest annual growth in average house prices (11.2%), while London saw the lowest (3.5%).
Mark Harris, chief executive of mortgage broker SPF Private Clients, says: "With the average price of a property in the UK exceeding £250,000 for the first time in December, the housing market continued at full speed ahead as we approached the end of the year. With demand from buyers for more space - both inside and out - outstripping supply, prices inevitably edged upwards. Detached houses continue to be the property of choice, with price growth of flats continuing to lag.
"Since then, business has remained brisk as buyers try to take advantage of the stamp duty holiday and lenders and solicitors pull out all the stops to get deals across the line before the end of March. A stamp duty holiday extension for those already in the process who may just miss the deadline would be welcome.
"Mortgage pricing remains competitive, both on residential and buy-to-let deals. This is unlikely to change anytime soon, and along with some welcome easing of criteria from some lenders and return to high loan-to-value deals, the options are increasing for borrowers."
Anna Clare Harper, chief executive of asset manager SPI Capital, says: "Despite being two months old, the data shows a more complete picture than other indices. This is important because, as we have seen in 2020, news headlines around house price growth does not just reflect buying decisions. It also influences them, by making potential buyers hurry to avoid 'missing out'.
"The latest index shows growth of 8.5% in the year to December 2020. This is significant, in particular, compared to many other more volatile or low return assets. House prices were led by the North West, which grew by 11.2%, whereas London house prices grew the lowest by just 3.5%. Within this, detached homes grew the most, by 10%, followed closely by terraced and then semi-detached properties.
"There's been four major drivers of overall house price rises in 2020: the temporary stamp duty reduction and cheap debt as a result of very low interest rates, which give buyers a 'discount'; the release of pent-up supply and demand and desire to improve surroundings amongst existing homeowners; and the 'flight to safety' since in times of uncertainty, people want to keep their money in a stable asset with low volatility.
"The temporary stamp duty reduction has had a more than proportionate impact on prices, because buyers who use mortgages can take debt out on the property price, but they cannot use finance to fund transaction costs.
"Looking to the future, when (assuming) the temporary stamp duty reduction ends, we're likely to see a slowdown in house price rises. Challenging economic conditions make potential home buyers less willing and able to buy. However, at the same time, we are seeing significant growth in appetite from institutional investors such as major global pension funds.
"For investors of any scale, the good news is that throughout market cycles and changes, house prices in the UK have a track record of remaining stable, relative to other property markets internationally and other investments such as shares. In challenging times, house prices will rise more slowly rather than falling significantly, in particular in locations which have good job prospects and amenities. Ultimately, we all need a roof over our heads and supply of new homes is limited."
Mike Scott, Chief Analyst at estate agency, Yopa, comments: "The official government House Price Index for December shows a very active market, with average house prices rising by 1.2% in the month and by 8.5% since December 2019. It is important to note that this is largely historic data and doesn't necessarily reflect the state of the market now that it is too late for a new buyer to beat the 31 March deadline for avoiding stamp duty. The home purchases that completed in December will mostly have been agreed and had their prices established, in late summer and early autumn. We will have to wait for the June report, due in August, to see what prices buyers and sellers are agreeing right now.
"Nevertheless, the report does show that the combination of the re-opening of the housing market in May after the first lockdown and the stamp duty holiday that was announced in July led to a mini-boom in house prices. Only London has lagged significantly behind, with prices rising by only 3.5% over the year as pandemic-driven buyers prioritised space over an easy commute. The stamp duty holiday will soon end, although there might be a short extension announced in next month's Budget, but the other drivers of the market will still be in place.
"Many people will be reassessing their needs and priorities as the pandemic finally recedes, and moving house will be easier when we are out of lockdown, so we expect that after a short pause around the end of the stamp duty holiday the market will return to a high level of activity with further price rises, especially for the larger and less urban homes that are now in high demand."