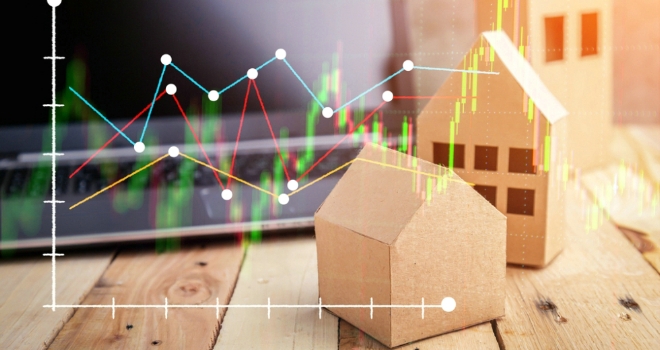 The latest report from UK Finance has shown that, during November last year, there were steady increases in mortgage lending for first-time-buyers and home movers compared to the previous month and the equivalent period in 2016.
According to the data, there were 34,800 new first-time buyer mortgages in the month, some 15.2 per cent more than in the same month a year earlier. The £5.6bn of new lending in the month was 16.7 per cent more year-on-year. The average first-time buyer is 30 and has an income of £40,000.
36,200 new home mover mortgages were recorded in the month, some 16.8 per cent more than in the same month a year earlier. The £7.5bn of new lending in the month was 19 per cent more year-on-year. The average home mover is 39 and has an income of £54,000.
UK Finance revealed that there were 6,600 new BTL house purchase mortgages in the month, some 1.5 per cent fewer than in the same month a year earlier. By value this was £0.9bn of lending in the month, the same year-on-year. Also, 13,500 new BTL remortgages were recorded in the month, some 3.6 per cent fewer than in the same month a year earlier. By value this was £2.1bn of lending in the month, 4.5 per cent down year-on-year.
Paul Smee, Head of Mortgages at UK Finance said: "The data shows housing market activity remains buoyant, despite November's rise in the base rate. Steady increases in lending for house purchases together with increases in homeowner remortgages reflect a keenness among consumers to benefit from still historically low interest rates, and a highly competitive marketplace.
In contrast, declines in buy-to-let lending reflect the changing regulatory and fiscal environment for landlord businesses, where some landlords might be inclined to reappraise the viability of their portfolios."
Jeremy Leaf, north London estate agent and a former RICS residential chairman, says: "These figures confirm what we are seeing on the ground - prices and transactions may be fairly flat but there are no signs of significant corrections in the housing market. While it is still early days, so far this year we have already seen considerable pent-up demand for properties - not necessarily resulting in offers but certainly plenty of interest from buyers who have their finance lined up and are keen to find more realistically-priced properties.
Encouragingly, there is plenty of interest from first-time buyers who are keen to take advantage of the stamp duty changes announced in the Budget.'
Mark Harris, chief executive of mortgage broker SPF Private Clients, says: "Lenders remain keen to lend which will support the market to an extent. The new challenger banks are providing other options for borrowers and with rates remaining competitive, there is plenty of choice for those who are ready to take the plunge and buy, or remortgage. We can't see this changing as the year progresses."
Jonathan Harris, director of mortgage broker Anderson Harris, says: "The market is proving to be fairly resilient, with first-time buyers taking advantage of competitive mortgage deals and slowing house price growth. Although there was a base rate rise in November, the money markets had already factored this in with mortgage rates not soaring afterwards. This, combined with the stamp duty exemption, means first-time buyers are in a stronger position than they have been in a long time with many deciding that it is now time to take the plunge, although financial support from the Bank of Mum and Dad is still proving crucial for the majority.
For landlords the picture is less rosy, with many reassessing their portfolios in light of tax changes. However, we still believe there are opportunities for investors when it comes to buy-to-let, although there may be fewer novices taking the plunge in future."
Jonathan Sealey, CEO at Hope Capital, says "Confirmation of activity in November today shows an upbeat end to the year. Negativity that arose from the public's nervousness around Brexit negotations appears to have abated, and espite a rise in interest rates there are still plenty of good deals on offer. As the figures bear out, people are now taking advantage.

Although buy-to-let has suffered under new regulations, the opportunities are still there for specialist lenders to provide funding as landlords look to improve their housing stock, rather than increase their portfolios. There are likely to be more interest rate rises this year, but for now we remain in an incredibly low interest environment which should mean continued activity across the market."
Alastair McKee, Managing Director of independent mortgage broker, One 77 Mortgages, :"This was the first month that an interest rate rise could have dampened the spirits of borrowers. But instead of beating a retreat they have taken the first hike in ten years as the starting gun on more to come.
In fact what the Bank has done is remove a lot of the apathy that had built up because rates have been so low for so long. People had started to take them for granted and this has jolted borrowers into action.
The result is that the feeding frenzy continues around a bait ball consisting of rates so cheap that mortgage repayments are still about as affordable as they've ever been. Just look at what has happened to loan to income ratios, which have seen only a meagre rise in the past 12 months. Compared with a year ago the needle has barely moved, not just for homeowners but for first-time buyers as well.
Mortgages peaked in October but were still in rude health the following month after rate rise rhetoric made it perhaps the most easily predicted change in the Bank's history.
This all points to a goldilocks zone, which despite big house price rises in recent years, will continue to support valuations as buyers say a gradual goodbye to borrowing so cheap we will likely not see rates so low again in our lifetime."