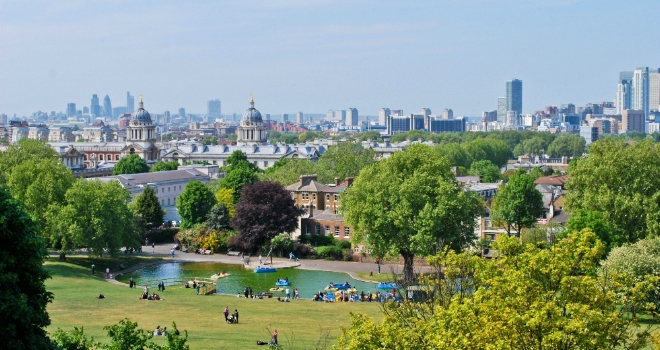 The desire for city dwellers to live in close proximity to green and open space predates the pandemic. However, it's fair to say that this demand for city property nearer to nature has risen during the past 18 months, as has the price to achieve it.
New research from affordable homeownership property portal, Share to Buy, highlights the average prices of properties in the same postcodes as some of the capital's most popular parks using current house price data to reveal their 'park premium'.
1. St James' Park and Green Park
In joint first place are St James' Park and Green Park, which are across the road from one another. Properties sharing the coveted SW1A postcode cost an average of £5.7 million more than the average Westminster home. To be fair, they do neighbour the Queen at Buckingham Palace.
2. Holland Park
Kensington and Chelsea is known as an affluent borough, with Holland Park being perhaps the most sought-after location in the area. Holland Park property costs an average of £2.2 million more than the Kensington and Chelsea average.
3. Victoria Tower Gardens
Victoria Tower Gardens might be smaller than other parks on the list, but it still has so many benefits to shout about. Overlooking the River Thames and adjacent to the Houses of Parliament, residents pay an average of £1.2 million extra to live in this convenient and scenic location.
Living near green spaces costs more across the UK
It's not just London that has park premiums. Across the UK, buyers are paying more to live near green spaces. An ONS analysis has revealed that urban homes near green spaces are valued at an average of £2,500 more than homes further away from parks. Meanwhile, living in one of the UK's beautiful national parks costs an average of £121,383 more.
Nick Lieb, Head of Operations at Share to Buy, comments: "Owning a property near coveted green space in London often comes with a hefty price premium, meaning that most first time buyers are priced out of their preferred areas, unable to afford sky-high deposits on the open market.
"A lifeline for house-hunters who want to put down roots near open green space in the capital, Shared Ownership allows eligible buyers to purchase a share in a property, usually between 25% – 75%, paying a mortgage on the portion they own and a subsidised rent on the remainder. The scheme offers an alternative route onto the property ladder in locations where first time buyers might otherwise struggle, with purchasers only needing to raise a deposit on the share they are purchasing – meaning that deposits for Shared Ownership homes are often significantly lower than buying outright."