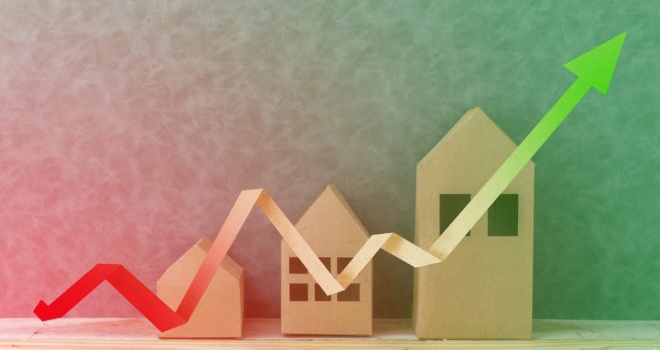 New data compiled by online estate agents, HouseSimple.com, has shown that homeowners have returned from their summer holidays with an appetite to sell as new property listings were up by a fifth in September compared to August.
According to the analysis, new property supply in London rose 44.4% last month vs August.
The data revealed that homeowners appear to have shaken off the Brexit Blues as the number of new properties listed in September was the highest it has been in any single month since pre-2016.
Two thirds (65.6%) of towns and cities saw an increase in the number of new properties taken on by estate agents in September vs August, with new listings up 71.0% in Oxford and 59.8% in Torquay. The top five biggest supply risers in September were all in the south of the country. However, the biggest faller was also in the south, with new property supply in Luton, down by almost a half (48.0%) in September.
The following table shows the ten UK towns and cities that saw the biggest rises in new property listings in September 2017 vs August 2017:
| | | |
| --- | --- | --- |
| Town/City | Region | % rise in new listings in September vs. August |
| Oxford | South East | 71.0% |
| Torquay | South West | 59.8% |
| Chichester | South East | 55.6% |
| Salisbury | South West | 49.2% |
| London | South East | 44.4% |
| Crawley | South East | 44.4% |
| Shrewsbury | West Midlands | 39.7% |
| Cheltenham | South West | 37.5% |
| Chelmsford | East | 35.1% |
| Colchester | East | 34.4% |
London
New property supply rose an astonishing 44.4% in London in September vs August, with every borough seeing a double digit rise in new listings last month. Hammersmith and Fulham, which has seen some of biggest falls in house prices of any borough over the past few months, has seen a deluge of new sellers in September. Listings were up almost three quarters (72.5%). last month compared to August.
Kensington and Chelsea saw an even bigger hike in new property listings, more than doubling (108.5%) in September compared to August.
Alex Gosling, CEO of HouseSimple comments: "A lack of property supply has been a major issue for some time now, so it was important that September wasn't a complete washout. Although there was a big rise in new property listings last month, we'll have to wait and see if this pick-up is nothing out of the ordinary after the summer lull in activity, or if sellers have finally got the bit between their teeth.
It feels like home sellers have had the post-Brexit, post-General Election blues and maybe September is the first sign that they have shaken them off. Although we are still no clearer as to how a post-Brexit Britain might look, enough time has passed since Article 50 was triggered, and the country hasn't plummeted into recession. Property prices have remained reassuringly stable and that has probably given sellers the confidence boost they needed to re-engage with the market."