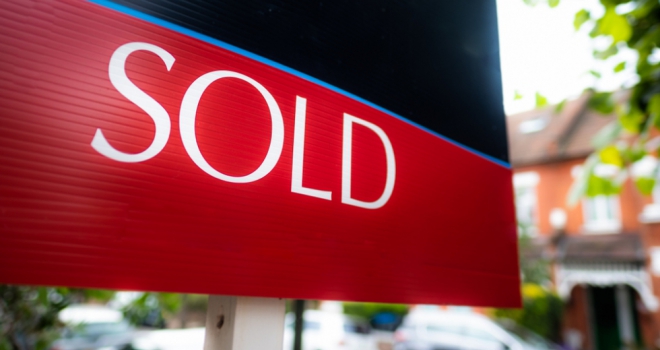 The latest data released by HMRC has revealed that demand for homes remained high in June with UK residential transaction numbers totalling 213,120, a rise of 216.1% against June 2020 and 108.5% higher than May 2021.
According to HMRC, when seasonally adjusted, transactions totalled 198,240, 219.1% higher than June 2020 and 74.1% higher than May 2021.
Anna Clare Harper, CEO of property consultancy SPI Capital, says: "HMRC's latest data shows further growth in housing transactions of 219.1% since June 2020, 74.1% higher than May 2021. That transactions are booming relative to last year, and indeed relative to last month, seems unsurprising.
"The tapering down of the temporary reduction in stamp duty began at the end of June, meaning this was a 'bumper month'. Investors, homeowners, solicitors and banks pushed hard to get transactions done in time for buyers to capitalise on the summer discount to an otherwise costly transaction tax.
"Medium-term, the boom in housing transactions has in many ways resulted from Covid and policies around it, designed to protect consumer and investor confidence, rather than happening despite the pandemic. Specifically, housing transactions were boosted by the temporary stamp duty reduction designed to fuel the housing market amidst the pandemic, lockdown-led upsizing and a flight to safer assets alongside long-term low-interest rates.
"The boom in demand shown by the transactions data over the last year, in particular in June 2021, set against limited supply, has created house price growth.
"What is interesting about what will happen next is a unique feature of the housing market. Unlike in the stock market or cryptocurrencies, people don't tend to sell at a lower price than they paid, unless they really need to. And, because interest rates (and therefore mortgage repayments) are so low, and expected to remain so, a mass sell-off from property owners seems unlikely.
"As a result, although it's expected that transactions slow over the next year, prices are not expected to fall."
Sam Mitchell, CEO of online estate agent Strike, commented: "June saw the property market turn to a frenzy, with homeowners scrambling to complete and exchange in time for the end of the stamp duty holiday.
"There may be no further extension this time, but let's not forget the tapering off period is still in place until the end of September, meaning properties valued under £250,000 still benefit from the relief. What's more, there are plenty of other incentives at play to keep the market moving, including the increase of 95% mortgage offers combined with low-interest rates.
"The fact remains that the pandemic has forced a change of lifestyle for many, and with this has come changing needs for a property. Despite some now returning to work, we're still seeing increased numbers seeking a more rural area with extra space – and this trend is likely to stay for the long term."
Jeremy Leaf, north London estate agent and a former RICS residential chairman, says: "As always, it is transactions rather than the more volatile prices which are a better measure of housing market health. These figures clearly illustrate the frenzied rush to the finishing line for buyers to take advantage before the stamp duty holiday drew to a close.
"However, activity has reduced since, particularly in London where the savings were greatest. Early signs are that sales will be down significantly but we have noticed nearly all of our transactions are continuing with very few renegotiations. This leads us to believe prices will not be markedly different over the next few months."