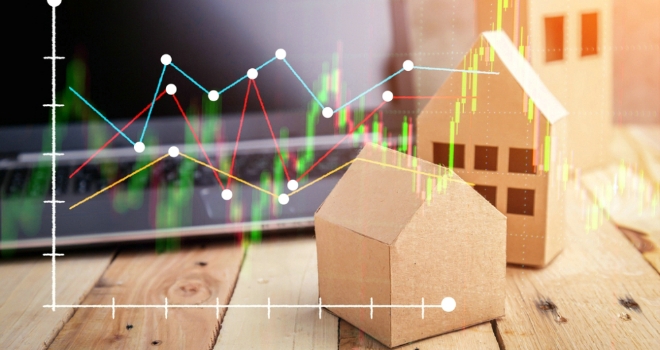 Confidence is returning, prices are rising over and above seasonal expectations in all regions and momentum is increasing. According to the latest report from Home.co.uk, the market is in great shape and showing considerable potential for growth this year.
Home's data has revealed that, in particular, the London market has recovered from several pitiful price correction years and now looks set for considerable growth. The mix-adjusted average home price for England and Wales has risen to 1.8% year-on-year; the highest such growth seen for two years.
Low stock levels and low supply remain key drivers in both the sales and rental markets. The total stock of property for sale in England and Wales is now down 11% year-on-year, but London is still the worst hit with 19% less property on the market than a year ago.
Similarly, in the Private Renting Sector (PRS), the market has 18% less stock than a year ago and 17% less new rentals entering the market. Again, London is suffering the most with the supply of newly available rental properties down 23%, and this squeeze is having a dramatic effect on rents. The mix-adjusted average rent in the Greater London area is now up 11% year-on-year and some boroughs are seeing annualised hikes as high as 20%.
Annualised mix-adjusted average price growth across England and Wales currently stands at +1.8%; in March 2019, the annualised rate of increase in home prices was -0.3%.
The research also revealed that the supply of new sales instructions remains very low across the UK (down 2% year-on-year) and this, combined with already low stock levels in much of the UK, is pushing up prices. The largest falls in the number of new instructions year-on-year are in Scotland, the North West and the South West.
Scarcity is an even more painful problem for home seekers in the rental sector. The supply of newly available rental property across the UK is down a massive 17% year-on-year.
Competition for the dwindling number of available properties to let has driven up the mix-adjusted UK average rent by 8.2% in just twelve months. The Typical Time on Market for sales properties in England and Wales is falling rapidly post-Brexit and is now equal to that of March 2019 as confidence surges.
The North West and Wales are currently the UK's best-performing regions, both with an annualised rise of 4.3%.