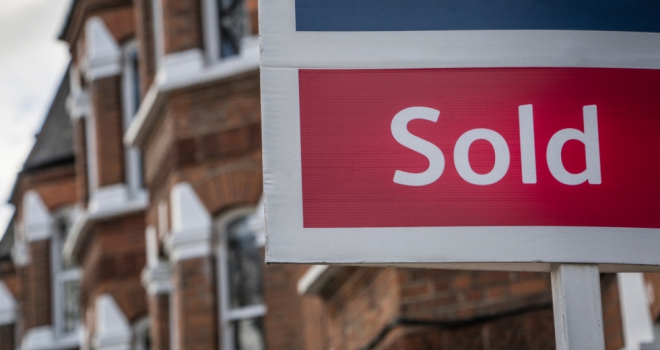 The UK property market shows little or no sign of cooling despite the tapering of the Stamp Duty tax break, as buyers feverishly mop up what little sales stock remains, according to the latest market analysis from Home.co.uk.
The latest figures show that total stock levels of property for sale in England and Wales has fallen again to a new low of 273,531, 34.6% lower than in June 2020 and 43.4% less than in June 2018.
Monthly supply remains vastly below normal expectations in all regions, down by 32% compared to May 2019. The South West is worst hit by scarcity (-44%) while Greater London, in contrast to all other regions, shows supply is only slightly below expectations - down 4% compared to June 2019. The figures also show that unsold property is spending even less time on the market.
Demand for rental property in central London is returning swiftly, accompanied by huge hikes in asking rents. Confidence is returning and will likely soon rekindle the capital's sales market where growth has been near zero over the last five years.
London sales stock and supply remain relatively high but this may not be the case for much longer. The recovery of the rental market brings with it a reaffirmation of fundamental value, namely in the form of yield. This key shift will attract the attention of investors who have been hitherto wary since the outbreak, but bargains are to be had right now in the capital region and the prospect for future capital gains is huge.
The London sales market was primed for recovery at the beginning of the COVID outbreak after several years of sideways price action. It is therefore arguable that a return to the growth part of the property cycle is now well overdue and rapidly rising rents (amid highly favourable lending conditions) looks to be the green light that the market has been waiting for.
Outside of London, scarcity continues to push up prices and rents. The number of sales properties entering the market remains remarkably low compared to pre-COVID levels (down 32% June 2021 vs. June 2019). A likely factor inducing this reticence to sell is the vibrant lettings market that is exhibiting an unprecedented demand for properties to let. Double-digit rent rises and low void times are clearly an attractive alternative to selling a safe asset in uncertain times.
Another important factor reducing the supply of property entering the market is mortgage debt forbearance. 2.9 million such deferred payment schemes, under guidance from the Financial Conduct Authority, were taken up by borrowers in the year to the 31st March 2021, allowing deferral of mortgage payments during the COVID pandemic. We discuss how this situation may affect the market going forward later in this report.
The East Midlands and East of England continue to lead in terms of regional price growth. Annualised home price inflation is just above 11% in both these regions, supported by vast demand and a dearth of supply. As with the rest of the country, the tapering off of the Stamp Duty holiday will likely reduce buyer demand in these sales markets but, such is the very low level of supply, price pressure looks set to remain upward. Home.co.uk say they expect that prices and rents will continue to rise in concert, albeit at a slower pace, until there is a notable loosening of supply in either market.
The annualised mix-adjusted average asking price growth across England and Wales has slipped to +8.0% this month, although further rises are to be expected when the London market steps up a gear; in July 2020, the annualised rate of increase of home prices was just 2.0%.