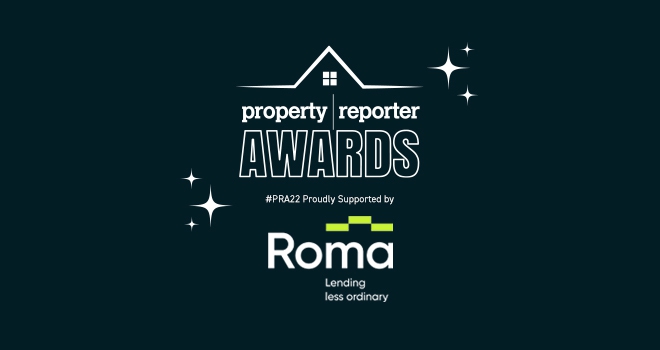 Property Reporter is thrilled to announce the launch of this year's Property Reporter Awards, its growing awards programme created to showcase and celebrate the best of the UK property industry.
The Property Reporter Awards is proudly supported this year by Roma and aims to recognise achievements across the entire landscape of the UK property market, from letting agents to lenders – celebrating those who innovate, educate, develop and strive to find new ways to support property professionals in an ever-changing and often challenging industry.
Nominations can be made for any business which deserves recognition via the Property Reporter Awards website – and those working in the industry can also nominate their own businesses and encourage supporting nominations from their clients and peers. The Awards are comprised of sixteen categories, covering everything from lettings and buy to let lending to legal services and property technology.
After voting closes on Monday 7th February, our expert judging panel - comprised of seasoned property professionals from across the entire industry - will decide the finalists in each category. Backed by years of experience and industry knowledge, our judges will analyse all nominations before revealing what makes our finalists deserving winners. The finalists will be announced on Thursday 10th February.
This year, the Property Reporter Awards Winners' Party will take place at Studio Spaces on Thursday 31st March 2022, marking our first physical awards ceremony following a highly successful digital-only event in 2020, and will rightly showcase our deserving winners in an atmosphere of achievement, progress and pride.
To nominate either your own business or a firm that deserves to be recognised in their field, click here
Warren Lewis, Property Reporter editor, comments: "Once more, the UK property industry has been the shining star of our economy, despite the challenges of 2021. Throughout the entire sector, there continue to be many success stories, so let's recognise and celebrate them.
"Our growing awards program is the perfect opportunity to do just that. We want you to tell us about the heroes in the industry who made your experience of the UK property market this year a positive one, those who went above and beyond and really made a difference.
"We're thrilled that the Property Reporter Awards is able to give a voice to the property industry in this way – we look forward to hearing from you and hope you will join us in rewarding the businesses who truly deserve it in 2022."