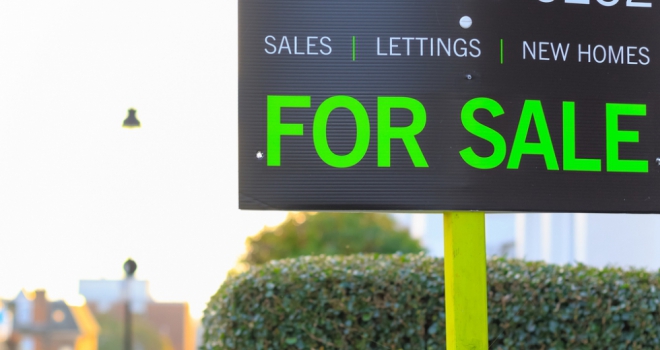 First impressions count. Everyone knows that, right? However, although you may be able to laugh it off when it comes to a first date, a bad first impression could cost you upwards of £50k on your property sale - not so funny now eh?
The latest research from national estate agent, Keller Williams UK, has revealed just how important it is to make a good first impression during the property selling process and just how much a bad first impression can impact your sale.
With spring in the air, the property market is gearing up for its busiest time of year and this year it's likely to be all the busier, with the Government further fuelling demand by was of a stamp duty holiday extension.
The cost of a bad first impression
However, heightened homebuyer demand won't guarantee you a sale, far from it in fact, with Keller Williams UK finding that 69% of potential buyers wouldn't even consider a second viewing should your home make a bad first impression.
For those homeowners who do manage to secure an offer despite presenting a below-par property, a bad first impression could still cost them.
Keller Williams UK found that 31% of homebuyers would offer up to 10% less than the asking price on a property that made a bad first impression. That's a potential reduction as high as £25,150 on the current UK house price.
A further 24% would offer as much as 20% below the asking price, a reduction of £50,300, with 15% stating that up to 5% (£12,575) was an acceptable reduction for a bad first impression. 14% went as far as saying that a bad first impression would see them present an offer that came in more than 20% below the asking price.
What makes that important good first impression?
For 43% of buyers, it's no surprise that the exterior of a property is the biggest influence on that initial first impression as the first thing they see.
The size of a home can often seem bigger or even smaller when viewing online listings and so the actual size of the property in person ranks as the next biggest influence.
The interior decor and furnishings, as well as the smell of a home, are the next biggest factors that can form a bad first impression (5%).
The state of both the front and back garden and the windows make less of an impact on a buyer's first impression (3%), while they're even less worried about the current homeowner or the agent hosting the viewing (2%).
Ben Taylor, CEO of Keller Williams UK, commented: "With the extension of the stamp duty holiday, buyers are continuing to hit the market in their droves and we're looking set for an extremely busy spring and summer period.
"This is great news for those looking to sell however it doesn't mean you can be complacent when presenting your property to the market. Creating a good first impression is vital and failing to do so can either cost you a buyer, or perhaps even worse, cost you when it comes to the amount they are willing to pay.
"The trick is to find good middle ground. Homebuyers will expect some degree of work to bring a property up to standard, or even to adjust it to their own personal taste, so bringing a project to market isn't necessarily a bad thing.
"However, there is a big difference between a project home and a crumbling ruin and it's also important that you allow a buyer to imagine themselves living in the home. This means presenting a clean, tidy home with neutral decor and no nasty smells."