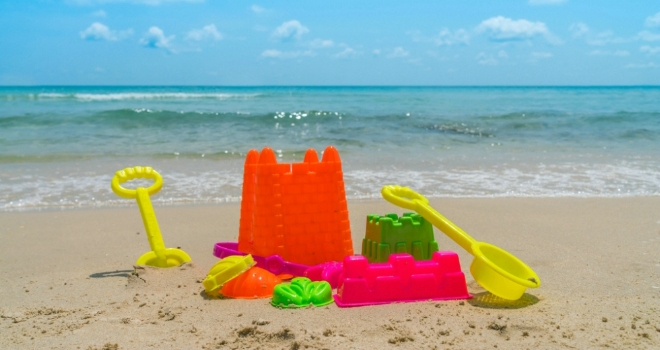 New research from national estate agent, Jackson-Stops, has found that more than half of British buyers still want to buy a holiday home in the UK, despite the 3% levy on Stamp Duty Land Tax for second homes.
The study, which analyised the views of over 1,200 people, centred around their preferences for home ownership whilst also analysing their sentiment of the UK property market. Interestingly, the survey found that whilst most Brits desire to purchase a holiday home in the UK, 39% of respondents felt that the second homes tax is damaging the market and slowing down levels of transactions.
Coastal locations came top of the league table as the most desired location to purchase a holiday home in, with 30% of British buyers stating this would be their first-choice destination. Burnham Market, an area favoured by buyers from London and the peripheral home counties, is a prime choice for those looking for a bolthole by the sea. This quintessentially British village sits just a stone's throw from the stunning North Norfolk coastline and offers an array of beaches, renowned restaurants and hotels.
Over a fifth of respondents referenced an area of outstanding natural beauty in the UK as their top destination for a holiday home, whilst 5% stated they'd like a second home in a UK town or city. Respondents also considered international destinations within the survey, with only 35% choosing a holiday home in Europe over a second home in the UK. Less than 14% of respondents desired to purchase a holiday home outside of the UK or Europe.
Nick Leeming, Chairman at Jackson-Stops, comments: "Our latest research confirms that the concept of the Great British Break is still very much alive, with more than half of respondents stating their top holiday home destination would be within the UK. With a huge variety of holiday locations to consider, the UK's property market offers ample opportunity to find a dream holiday home, whether buyers are on the hunt for a cosy bolthole on the seafront, a chocolate box cottage in an area of outstanding natural beauty or a modern city centre flat. Sailing, surfing, swimming, and taking in the fresh sea air are all favourite British past times, so it is unsurprising that coastal locations topped the wish list for British buyers' dream holiday home destinations.
Whilst the second home stamp duty levy continues to be a challenge for the holiday homes market, with 39% of our respondents stating this is damaging the market, there is still a clear demand for a British bolthole. This is undeniably linked to the uncertainty around Brexit which has increased the popularity of staycations in the last 18 months. This is not only due to unanswered questions around visas and home ownership in Europe, but also fluctuations in exchange rates as negotiations continue to unfold.
Those looking to rent their UK holiday home out whilst it is not in use should look to traditional holiday destinations across the UK such as the Cotswolds, historic cities and popular coastal towns. These areas are not only growing in popularity with UK holidaymakers but also with international visitors, a prime example of this is the Tour de Yorkshire bringing more international interest to York than ever before."