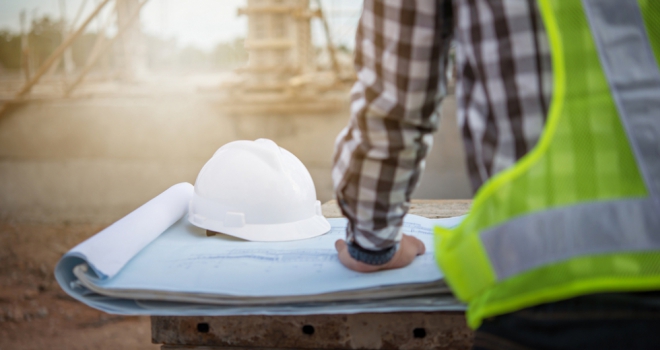 Homes England has announced that it has commissioned a research study into modern methods of construction to drive innovation in the construction industry.
A number of the agency's own sites will participate in the study which are set to deliver "ambitious levels of MMC which are higher than the market norm".
Homes England explained that the study, monitoring over several years the construction of around 1,500 homes at sites across the country, would test the performance of different types of MMC, providing "verifiable" data to inform decisions on new construction technologies.
The study will explore myriad themes including cost and speed of build against traditional building methods, skills, safety performance, snagging and defect issues and energy efficiency and post-occupation performance.
Homes England said: "The study will also seek to learn lessons about how these technologies might be improved upon in future and give confidence to the industry to encourage more widespread use of MMC technologies."
Sites participating in the study so far include:
Vistry Partnerships' 87-home York Road scheme, Birmingham. The homes will be built using a timber frame closed panel system, delivered to site for assembly.
Northstowe Phase 2a, a 406-home "100% MMC neighbourhood" in Cambridgeshire being brought forward by House by Urban Splash – a partnership between Urban Splash, Sekisui House and Homes England. The modular homes will be manufactured in the House factory in Alfreton, East Midlands.
Spencer's Park in Hemel Hempstead, Countryside's 600-home scheme. All the homes will be closed panel timber frame units.
The research will also include sites in Swindon, Warrington, Newcastle and Milton Keynes. Homes England said details would be announced in the coming months.
Homes England has appointed consultants Atkins and Faithful+Gould as its research and development partners for the project.
Christopher Pincher, Housing minister, said: "Building the homes the country needs is a priority for the government and modern methods of construction have enormous potential to not only accelerate this work but to deliver better quality homes too.
"I am delighted that this research will bring together some of the most promising housebuilding innovations around today. Such an extensive and practical study will no doubt inform housebuilding for years to come."