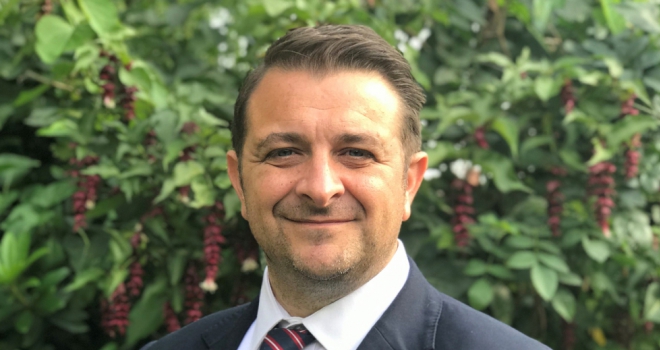 The Property Reporter Awards 2020, proudly supported by the NRLA, officially launched on October 5th giving you the chance to help us recognise the individuals and companies that have gone above and beyond in the UK property industry this year.
Nominations can be made for any business who you think deserves recognition via the Property Reporter Awards website and will be put under the microscope by our incredible panel of judges, before deciding on the winners.
Backed by years of experience and industry knowledge, this crack team of seasoned property professionals has been a closely guarded secret, until now.
We are delighted to give you the chance to get to know our judges a little better, find out who they are, where they're from and what makes them tick.
Next up, Nick Jones...
PR: Who are you?
NJ: Nicholas Jones, Commercial Director at Roma Finance
PR: How long have you been involved with the property industry and what is your current role within it?
NJ: I have been involved in the property industry for over 20 years and I have held positions at property lenders during this time. Currently, I am responsible for the direction and strategy for Roma Finance's sales, product and marketing divisions.
PR: What will you be looking for in a successful nominee, what separates them from the competition?
NJ: To say 2020 has been a very troublesome year is an understatement however the nominees this year and the overall winners have all adapted their business and shown huge resilience in a difficult period whilst still servicing their customers and introducers. The way in which they have ensured they have traded throughout H1 has been admirable and their business acumen has been proven. I wish all the nominees the very best of luck!
PR: There are many categories in the Property Reporter Awards. Which category are you most looking forward to Judging?
NJ: All of the Property Reporter Award categories are equally as important as they all exist to ensure the property market, it's customers and the economy is able to thrive and develop. And if Roma Finance is chosen in its chosen category then probably that one I'd most look forward to judging!
PR: What judge from the world of TV, film or literature are you most like and why?
NJ: Jimmy Iovine (American Idol), as a passionate, professional who lives and breathes his industry. Someone who's not afraid to push the boundaries and see new opportunities from different angles.
The deadline for nominations is 5pm TODAY. If you haven't already nominated your own or another business for the Property Reporter Awards, please visit www.propertyreporterawards.co.uk now! #PRA20