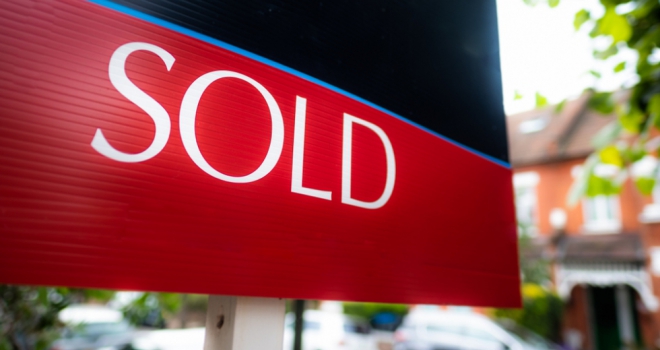 Homeowners in England and Wales overvalue their properties by an average of eight percent, according to research, by Quick Move Now.
Danny Luke, Quick Move Now's managing director, explained: "When we first started comparing the figures in 2019 homeowners were overvaluing their properties by an average of eleven percent. The current figure of eight percent indicates that homeowners are becoming more accurate with their assessment of their home's value.
"Property websites such as Rightmove and Zoopla are making it much easier for homeowners to gather information about the local property market and what their homes might be worth. Some sites allow the public to search for recent sold prices in the area, whilst others go a step further by using recently sold data and general property market trends to offer a basic property valuation tool.
"This access to property data makes it much easier for homeowners to be clued up on how much their home could be worth, but our figures show that – even armed with that data – homeowner estimates can be pretty far off their property's actual value. Overpricing your property by eight percent when putting it on the market could have a significant impact on how long it takes to sell.
"Previous data have suggested that over-pricing your property can result in it sitting on the market for twice as long as an accurately priced property. It can be very difficult to view your own home objectively, so it's always best to get a local estate agent to visit your property for an accurate and up-to-date valuation."
The firm also looked at regional variations in how accurately homeowners value their own properties. Residents in Harrow, Romford and Telford provided the most accurate property valuations, with homeowners over-valuing their properties by an average of six percent. At the other end of the scale, those living in Llandrindod Wells gave the least accurate valuations, overvaluing by an average of 20 percent. All areas tended to overvalue properties rather than undervalue them.
Danny added: "Headlines over the last couple of years have been filled with exponential property price growth and it's easy for homeowners to get caught up in the hype of that.
"Those living in urban areas, where there are more properties of a similar design in a small geographical area, are likely to have a larger amount of comparable information that will give them a more accurate idea of their property's value. Those in rural areas will find it more challenging as properties tend to be more spread out and therefore price comparison is increasingly tricky.
He concludes: "Whilst it is handy to be able to go online and get a rough idea of how much your property might be worth, it is always best to ask a local independent estate agent for a formal valuation. Ultimately, any property is only worth what someone is willing to pay for it and a local estate agent is likely to have knowledge about the local market that an online valuation tool simply can't compete with.
"That is especially true in the current market where things are changing very quickly from one week to the next. Now that the 'cost of living' crisis is really starting to hit, we are definitely beginning to see a cooling of the market. The first two weeks of marketing your property are the most important in terms of attracting a buyer, so it's vital that you price your property correctly from the start."