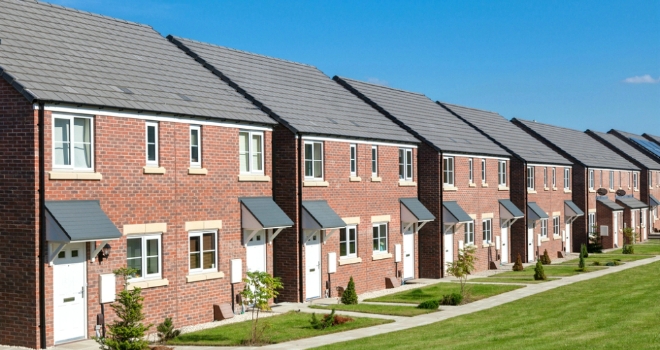 The Dispute Service was chosen by the New Homes Quality Board following a competitive tendering process and becomes the preferred partner to develop the service.
The ombudsman will enforce a new housebuilding industry code of practice – the New Homes Quality Code - which puts more responsibilities on builders for the service they must provide, particularly after a customer moves into a new home. The new code, which will be published next month, also sets high standards for the handling of complaints.
The service will come online in the new year. Buyers of new build homes who are unhappy with their new home or frustrated with the performance of the developer in handling their complaint will be able to ask the New Homes Ombudsman to review their case. The ombudsman will then rule whether there has been a breach of the code.
MacDougall heads up a team of adjudicators and resolution executives at The Dispute Service dealing with disputes between landlords and tenants and has had extensive experience in dispute resolution and ombudsman activities.
She helped to establish the Office of the Independent Adjudicator for Higher Education where she dealt with student complaints about higher education providers. A law graduate, she was also a senior investigator at the Police Complaints Authority dealing with serious complaints, including deaths in police custody, and has also worked at the Parliamentary and Health Services Ombudsman.
Natalie Elphicke, chair of the NHQB, said: "The ombudsman will be an independent customer guardian making sure buyers get proper redress if they've been sold a shoddy home or suffer from poor customer service.
"The appointment of the ombudsman is a major milestone. The Dispute Service proved that it had the necessary skills and experience to deliver an effective, efficient and robust New Homes Ombudsman Service. They have a clear plan to create the powerful independent body that new home buyers deserve."
Steve Harriott, chief executive of The Dispute Service, said: "We are already working hard to get the New Homes Ombudsman Service up and running. We have significant experience of starting new services from scratch so I am confident that we will be ready to launch the scheme in early 2022 and to provide new home buyers with the access to redress that they have been asking for. We are determined to work closely with both the New Homes Quality Board and the housebuilding industry to make sure that they fully understand our role and that we can play a key part in helping to raise the standards in the industry."