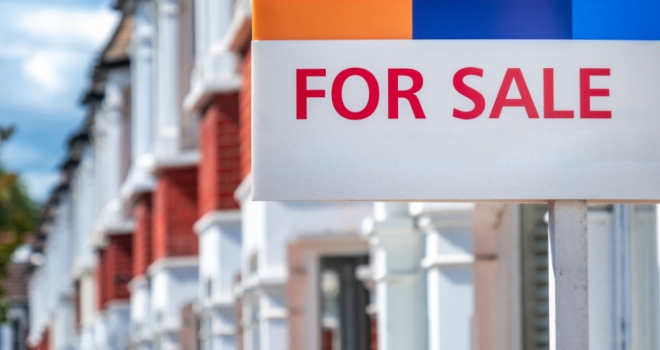 2021 was a year of record movement in the UK property market, as homebuyers continued to prioritise space and a sense of community in their home searches. Benefitting from a stamp duty holiday as well, the market remained active with buyers for the majority of the year.
However, with the rise in the cost of living affecting us all this year, how will the changes to our finances impact the market?
According to Nationwide, UK house prices rose 12.6% year on year in February this year, meaning that the average home now costs £29,000 more than it a year ago. But while prices are continuing to increase, demand is yet to decrease. Actually, Savills has reported that demand was up 49% in the four weeks to mid-January, compared to the same period 2018-2021. That's across all property types too, including London flats which had seen a reduced demand during the pandemic due to people heading for more space in the outskirts and regions.
These stats suggest that buyers are still motivated to move within the market, and at all stages of the ladder too, whether they're looking for a first home, a next step or a forever home. Despite the fact that affordability is at historically low levels, the market doesn't seem to be slowing just yet.
Rising costs of living will, of course, cut into disposable income, so it's likely some areas of house hunters will feel the pinch more as we move further into the year. We are expecting those saving for a deposit for their first home to feel the greatest impact. In some cases though, we will see that higher amounts of savings over the previous two years will enable buyers to still be able to move forward with their purchase, therefore continuing to feed the market.
Despite rising inflation and worrying living cost increases, for those committed to moving this year, there could be a huge advantage. For the past couple of years, the industry has suffered from a huge property shortage and the few that have been available have helped to push up overall costs, as people bid more and more to grasp their dream property. Now, the tide seems to be turning on this, and we are starting to see evidence for this within the industry. Zoopla's latest house price index reported that there has been an increase in property listings in UK regions, such as East Midlands, Yorkshire, the Humber and Scotland. For the first time in years, people in those areas have more options to choose from.
Overall, it is no surprise inflation is making people question whether it is the right time to buy, or whether they can actually afford to. But despite the news that the Bank of England has increased the base rate to 0.5 per cent worrying those looking at the market, mortgage interest rates are still considered very low, with experts suggesting now could be the best time to take advantage. Although rising costs of living will undeniably have an impact on the market, the signs at the moment indicate that demand could remain in place throughout this year too.