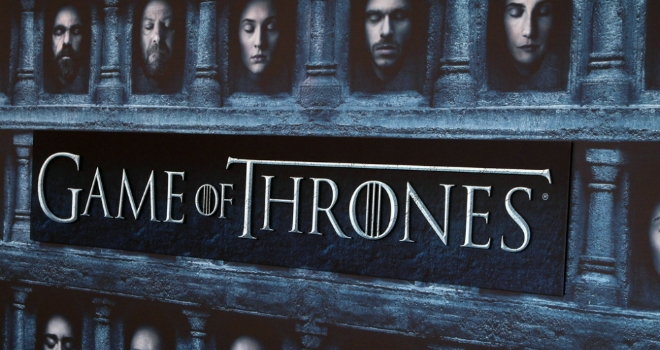 With the seventh season of Game of Thrones kicking off, eMoov's latest research highlights the cost of getting on the ladder across some of the most iconic areas featured in the show.
Using property market information from each of the filming locations, eMoov highlighted where the best destinations to buy property like a Stark and a Lannister is while showing the hotspots across both Westeros and the Free Cities.
King's Landing
Average House Price: £294,622
Pros: Robust property market, nice weather
Cons: High murder level, use of wildfire
The property bubble in the once leading city slowed soon after King Baratheon was killed and the Lannister's took reign of the Seven Kingdoms. It is home to brothels, a number of high profile murders and most recently a wildfire attack – making it one of the most dangerous areas in Westeros for homeowners.
In recent years despite the market slowdown and intermittent sources of danger, house prices in King's Landing have increased by +2.9%, although this price growth has been turbulent. Property prices here start at £180,000 and upward with the average property costing £294,622 - although a brand new terraced house overlooking the King's Landing will set you back £780,000 or more and the high-end market can top out at £5m.
Property prices based on current market conditions in Mdina, Malta (filming location during season one).
Slaver's Bay/Bay of Dragons
Average House Price: £299,794
Pros: Warm, sunny climate, influx of buyer demand
Cons: Previous negative image and regeneration yet to be completed
Across the Free Cities, the Bay of Dragons has seen the largest increase in property prices since its liberation by Queen Daenerys Targaryen, the Mother of Dragons, when she eradicated slavery in the region and set the residents free.
There is typically a warmer and more arid climate than the one found in the Seven Kingdoms and property starts at about £70,000 for the more cosy apartment but can climb to as much as £123,000 for something more substantial. The average property price across all property types in the Bay of Dragons now averages just below £300,000 following an influx of buyer demand and positive market sentiment due to the post slave trade era.
Property prices based on current market conditions in Split, Croatia (filming location). Split has seen the largest annual increase in property prices of all Croatia's major cities.
Beyond the Wall
Average House Price: £266,000
Pros: Quiet and small population
Cons: Cold winter climate
Beyond the wall is home to some of the most affordable property prices in the land, largely due to high market uncertainty fueled by the Seven Kingdoms, with the addition of the cold climate reducing property appeal to potential buyers.
The market saw a brief spike due to homeowner Jon Snow being in the neighbourhood for a short while, although buyer demand soon plummeted and stock levels increased when he left the community with the majority of the Night's Watch and the Wildlings. That being said, it continues to be a quaint, wintery region for people looking to get on the property ladder and ideal for first time buyers with property costing just £224 per square foot.
Property prices based on current market conditions in Iceland (filming location).
Lordsport
Average House Price: £127,920
Pros: Proud people
Cons: Dark and damp weather, uncertain political landscape
Property on the land of the "ironborn" boasts an average property price of £127,920 but could be on the rise following the regicide of Balon Greyjoy and his brother Euron naming himself the King of the Isles and of the North. Of course, only if his takeover is not intercepted by his niece and nephew.
Although the average house price in the wider area is fairly affordable, a cottage in the immediate vicinity of Pyke's main lifeline for trade can go for as much as £350,000 price tag.
Property prices based on current market conditions in North Antrim, Northern Ireland (filming location).
Winterfell
Average House Price: £130,322
Pros: Affordable property and appreciating prices
Cons: Uncertainty in the market due to future of who runs the North
Next up is Winterfell, the location of the Stark's home before it was captured, and finally returned to its rightful owners in the past season.
The average house price in Winterfell is an affordable £130,332, up +4% from season one, however, a premium property such as Stark's is not only substantially more expensive but reserved for the elite of the area. But those with eye watering wealth can still enter the market on a similar level for a price tag of £2,250,000.
Property prices based on current market conditions in Newry, Mourne and Down, Northern Ireland (filming location).
Castle Black/Wall
Average House Price: £114,932
Pros: Quieter than in the South
Cons: Always a cooler climate, lots of snow and less desirable neighbours
If taking the black is of greater interest, the Wall and Castle Black is the best option for want-to-be protectors of Westeros.
If you're working on the wall and want a quick commute to work rather than stay in Castle Black, a property close by will cost you £114,932 on average. That said, although the current tenants are less than desirable and the building is in dire need of some modernisation, Castle Black would still command between £800,000-£1m based on the current market climate.
Your own piece of Game of Thrones
The tourist boards of a number of past Game of Thrones filming destinations have recorded a surge in visits since these places were screened with Mdina in Malta, Split in Croatia, Iceland, Morocco, Spain and more benefiting from the explosive popularity of the show.
It is possible that Northern Ireland could be the next up-and-coming hotspot for die hard GOT fans as well as those looking for affordable price tags before winter comes.
Belfast is home to the show's Titanic Studios, where the majority of the inside scenes are filmed from Winterfell to King's Landing to Meereen. The property in Northern Ireland's capital goes for £115,868, up +8% from £107,326 in April 2011 when Game of Thrones first aired. This is a great option for property buyers who are keen to get close to the action with a property £100,000 below the UK's average (£220,094).
As we've also already highlighted, Antrim and Newry, Mourne and Down could also benefit from their roles as notable landscapes within Game of Thrones.
Russell Quirk, founder and CEO of eMoov.co.uk, commented: "Although this is a bit of fun in terms of valuing fictional properties in the Game of Thrones, the success of the show has a very real impact on the areas in which it is filmed, which can boost the economy and in turn help to stimulate property prices.
Northern Ireland provides an ideal property investment opportunity for die hard Game of Thrones fans, with a much lower average house prices than the rest of the UK. Such a popular show being based there has certainly helped bring jobs and industry to the surrounding communities and helps showcase the stunning scenery boosting tourism in the process."